First, I did a little celebration dance yesterday. Why you ask? Well, I was nominated and shortlisted for the 2016 blog awards!!  icon-heart  Thank you so much guys    Y'all are awesome and you are awesome to me. Thank you, thank you, thank you! Also to the judges, I am humbled to be in that list. I have checked out the other nominees in my category and there is so much talent out there. They all inspired me. Do check out all the BAKE Blog awards nominees and discover some splendid corners of the internet, with a local flavour. And VOTE VOTE VOTE!
On to the recipe then…
I made this for a friend recently and she absolutely loved it. Said it went really well with ugali. I am yet to try it with ugali, I've had it over rice with a side of stir fried veggies, and that was yummy too.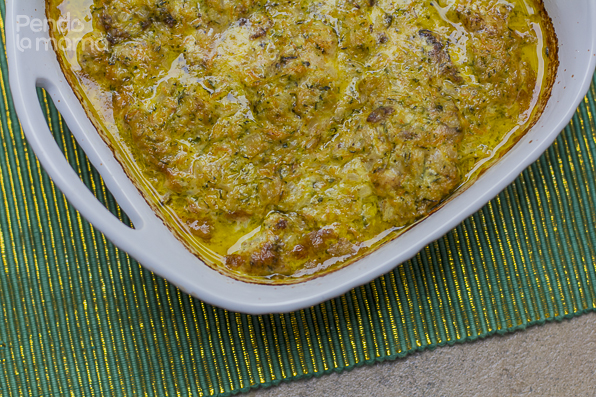 Just look at that colour!  Perfectly golden.
My mother visited me recently and while here, she made me a fish stew. It was the yummiest fish stew ever! Mama still throwing down! In fact, I plan to make it for you guys soon. That's where I got the idea for this baked version.   
In the process of making the stew, she fried the fish first so it would hold it's shape and not fall apart when being stirred in the stew. I was curious, how the same would do in the oven without frying the fish first. I threw in some cream and the rest is history!
The ingredients are very simple, nothing fancy. Two red snapper fillets, a large carrot, a large courgette, a white onion, a little butter to coat the baking dish, salt to taste and your preferred seasoning for fish.  A fish masala will do, I'm sure you have something like that already.
Start by washing the fillets and feeling them through with your fingers to find and remove any bones that may have been left in the flesh. Then cut them to pieces and lay them out on a clean cloth or paper towels (which I don't like to use because they always fall apart too easily and leave me removing pieces from the fish/meat. So I keep cloths that I use strictly for drying meat and fish when I need to).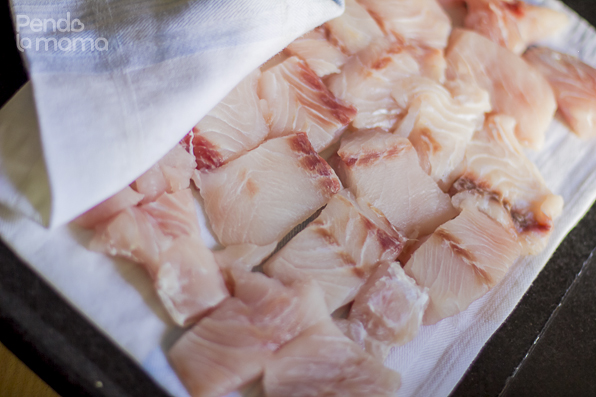 While the fish is drying, you can start off the sauce you'll bake it in. Grate the carrot, courgette and chop the onion. About equal amounts.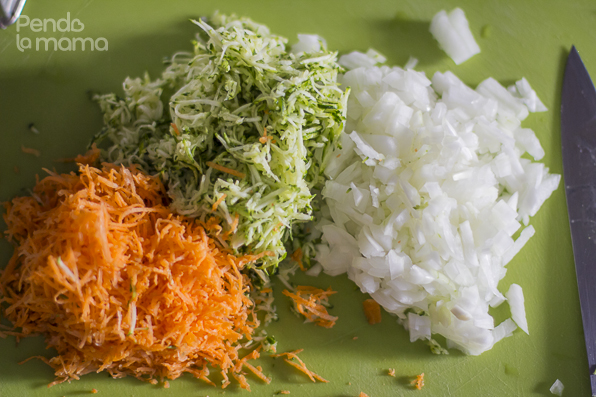 Once you are done grating and chopping, the fish will be dry enough to season. Place all the pieces in a bowl and season with your preferred spices and herbs.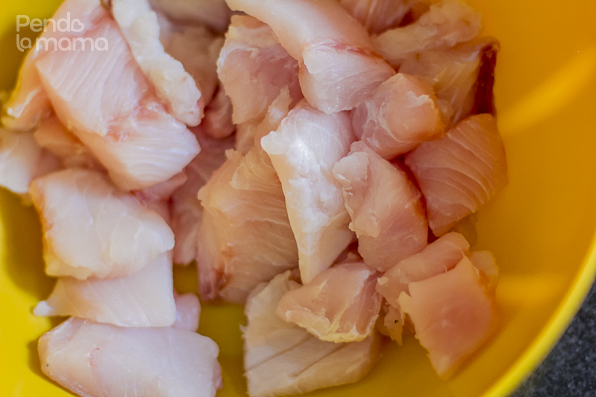 Here is what I seasoned mine with:
1 tablespoon dried basil
1 tablespoon thyme
1 tablespoon garam masala
1 teaspoon paprika
1/4 teaspoon white pepper
Salt to taste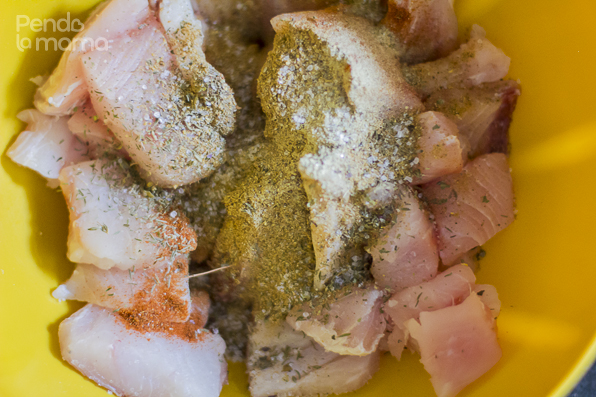 Make sure your hands are clean and toss gently with fingers till all pieces are evenly coated. Then leave to continue marinating as you start cooking the veggies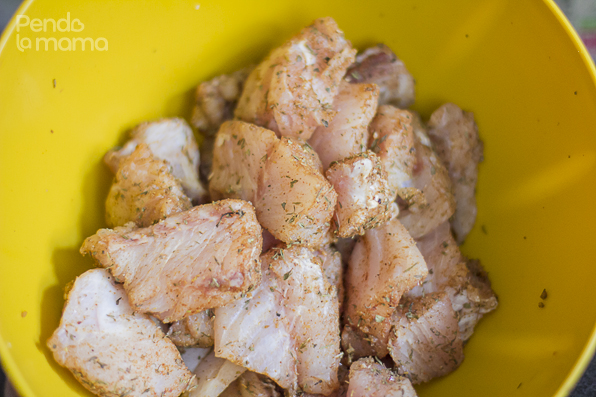 Fry the onions in a bit of oil and water till they soften, don't let the water dry out, add as needed so that the onions don't brown.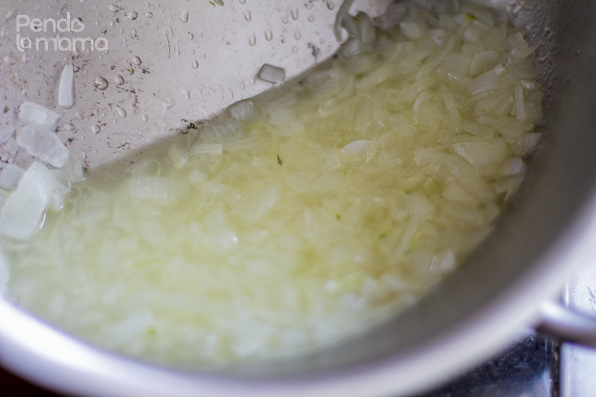 Then add the carrots and simmer till they soften. Then add the courgettes and continue simmering. The courgettes should soften pretty quick. Also, you don't need a lot of water, just enough for the veggies to simmer in. Once done it should look a bit dry like the photo below. Season with salt to taste.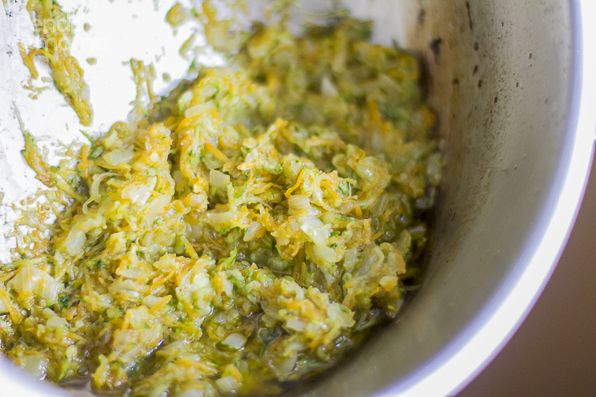 And we're ready to bake! coat your dish with the butter, lightly. Use a dish that is big enough to hold all the pieces in one layer — that's what I wanted to do but had a slight miscalculation. I had 1.5 layers! ha! But still turned out good so no big deal. If you end up with two layers, split the veggie sauce.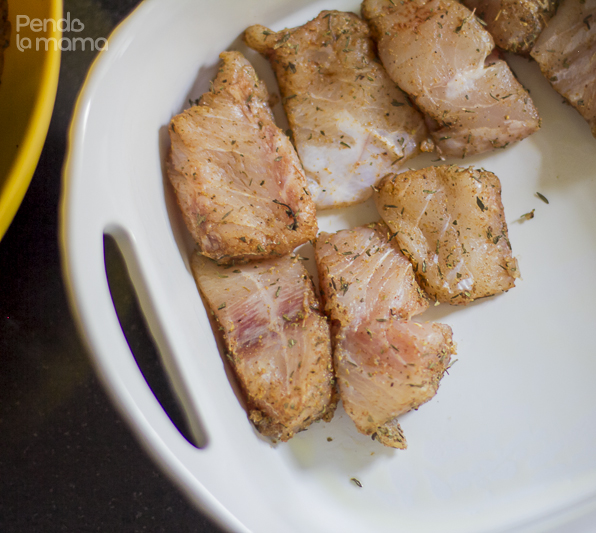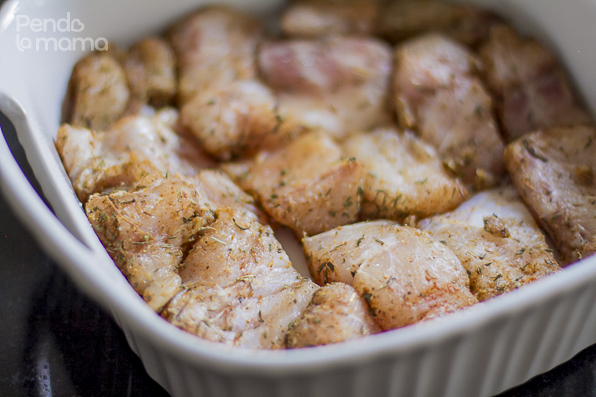 To the veggies add 75mls of double cream and a bit of water, just so there's enough to coat all the fish for the bake. The fish should not float, not that much water.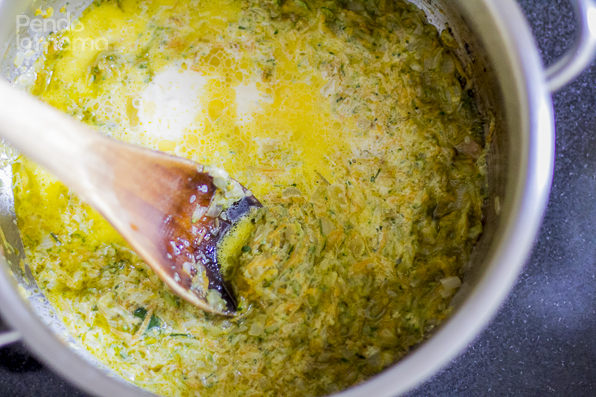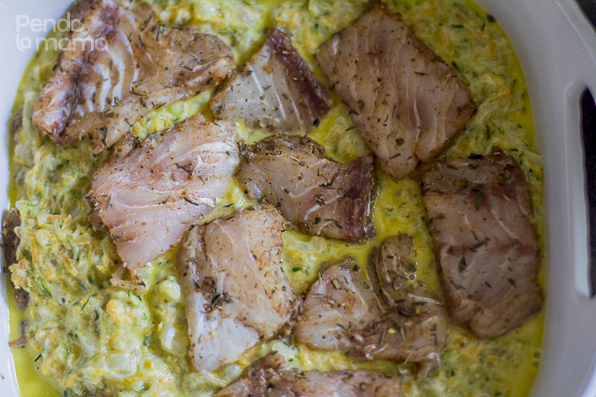 Cover the first layer with the creamy veggies, add the second layer if you have one, then top up with the rest of the veggies. Remember, the fish should not float.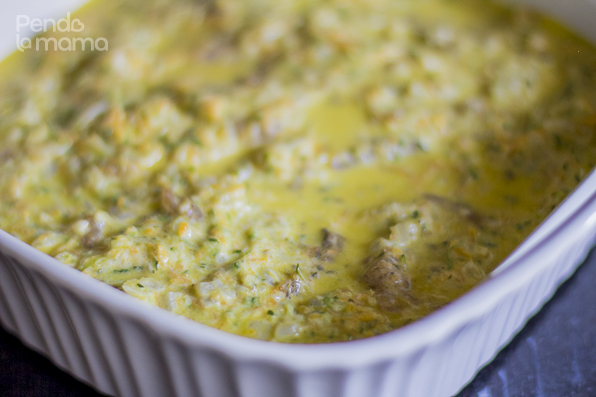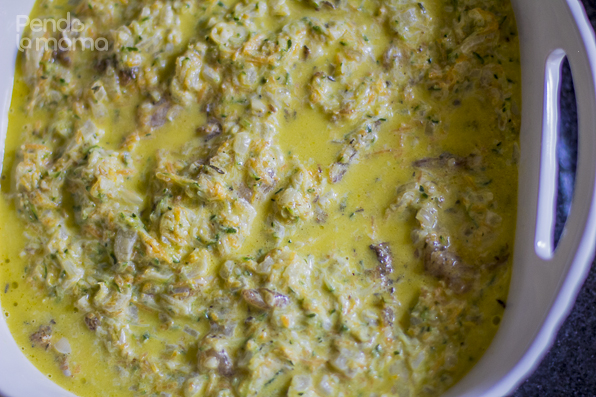 Place in the oven at 180°C for 40 minutes, uncovered. I did not preheat the oven.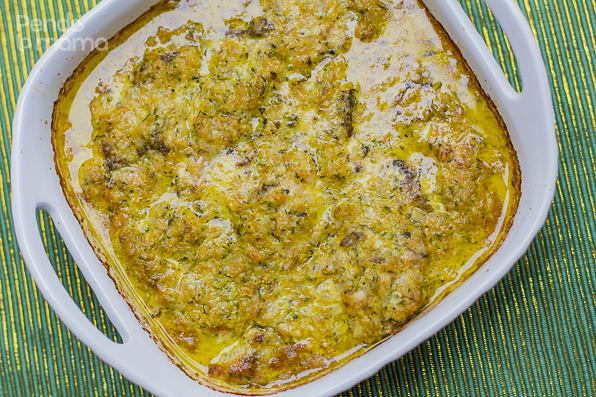 And after 40 minutes you come back to this  icon-hand-o-up  Hello good looking!!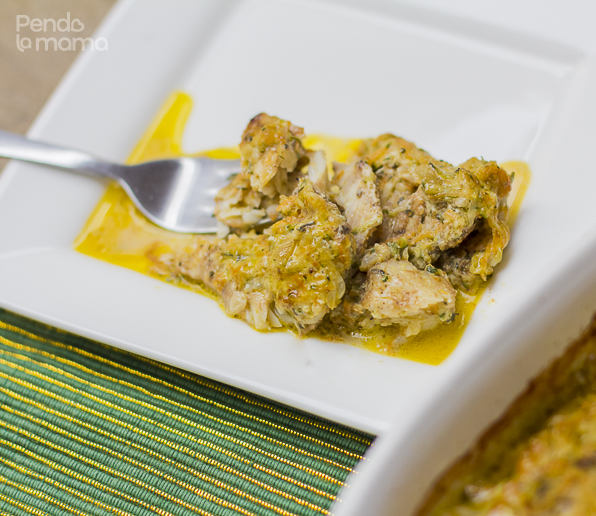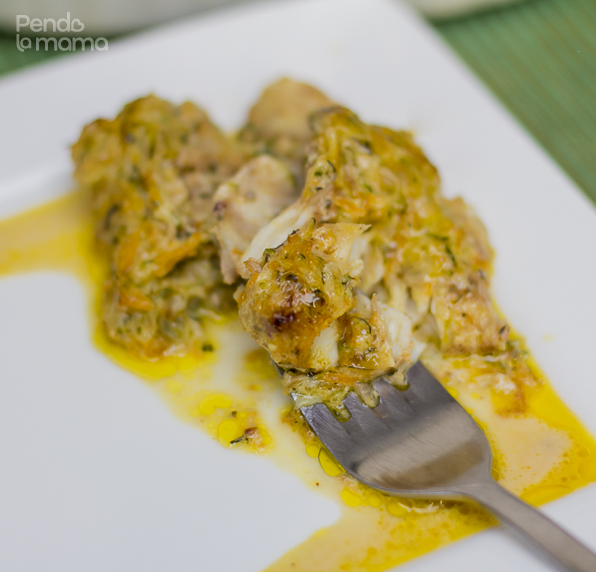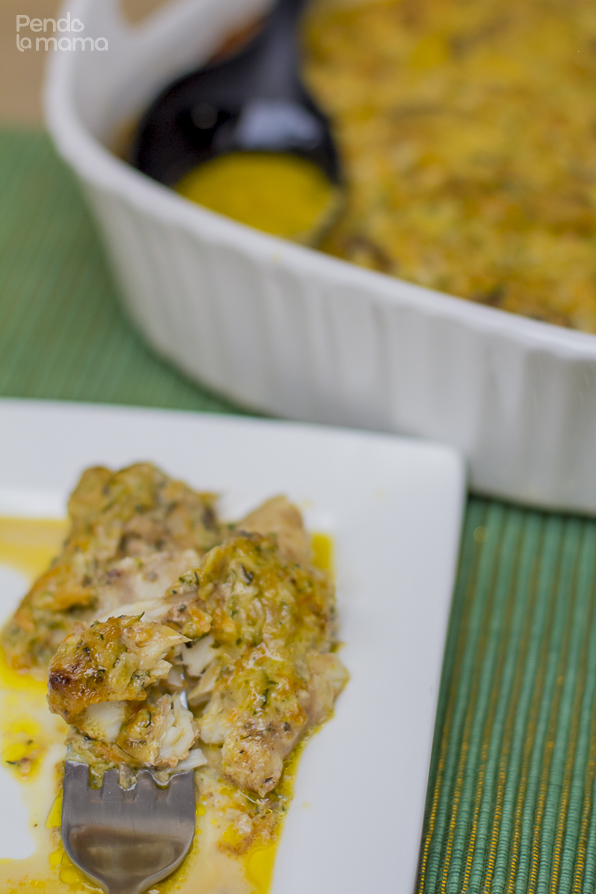 I think the photos say it all. It is delicious! Creamy! Savoury! Goodness in every bite.