These are the onions that I put on the Kenyan burger. Although for that post I didn't caramelise them for this long, they were just softened and a little coloured. And this is not even the darkest they can get. I think it's just a matter of preference. If you want them darker you can keep cooking for longer. They also reduce a lot, so the longer you cook the less you have to go around, so you need more onions to make sure everyone gets some.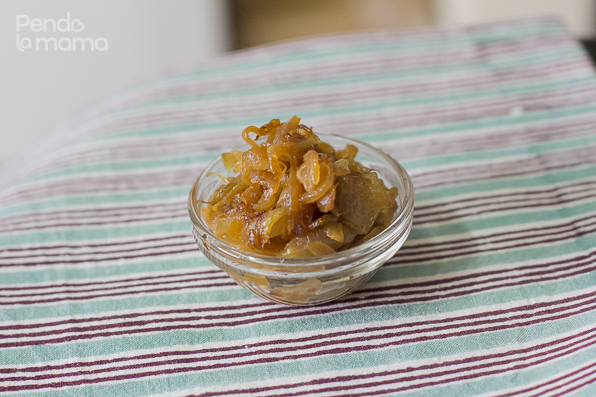 They are the most delicious little treat when you bite into them in a meal. You can use them to top a steak, add to onion soup for another layer of flavour (I would add them to any light soup actually). They are awesome in sandwiches, awesome on pizza, awesome  awesome awesome!
Before we get started on these yummy onions, I just wanted to tell you Gatuiri over at Leo Tunapika? tried my burger!!! Yaaaaaaay! Please take a moment and go see what she thought of it here.
OK, on to the onions. There are many many posts out there for caramelised onions, it's crazy! So why one more you ask? Well, just because I wanted to say it's not rocket science  icon-smile-o
First, you will need onions, lots of sliced onions! If you are making these for a large crowd, please just prepare to tear up quite a bit from cutting the onions! Why so many? Because they shrink in the process for caramelisation. For this demo I used two white onions, medium sized, sliced.
I have used red onions in the past, and they work just fine also. But you will find the that pretty much everyone with a post used white (unspoken foodie world consensus I did't know about? Maybe). I will say though, I prefer the colour results of the white onions, but the flavour is great with either.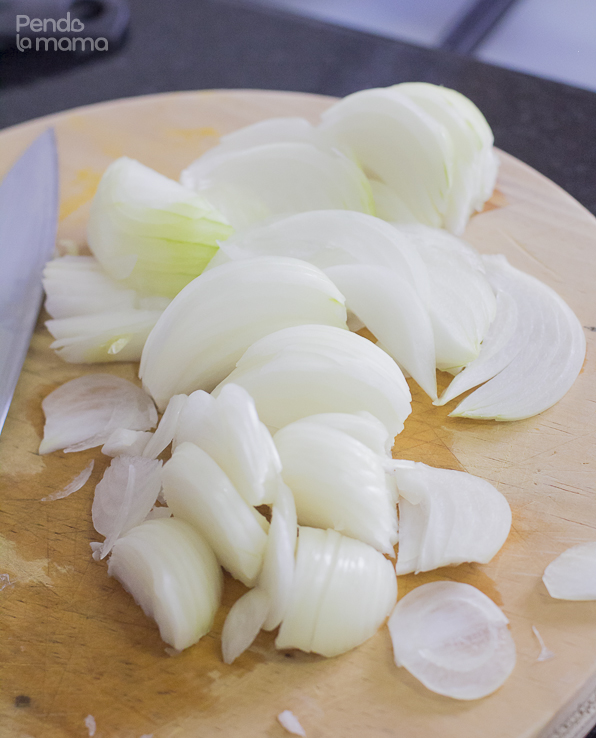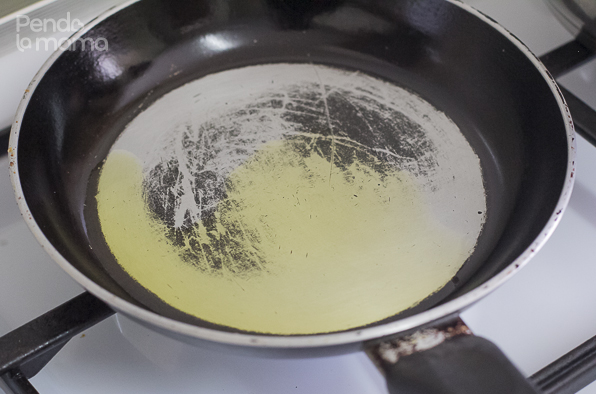 Butter is better! Butter is better! Butter is better! He he he!
OK, on a serious note, you can use any cooking oil/fat you would like. For this post I used olive oil, for the burger I used butter. It's really up to you. Butter always adds a nice flavour to food but in this case, to be quite honest, they will turn out great either way.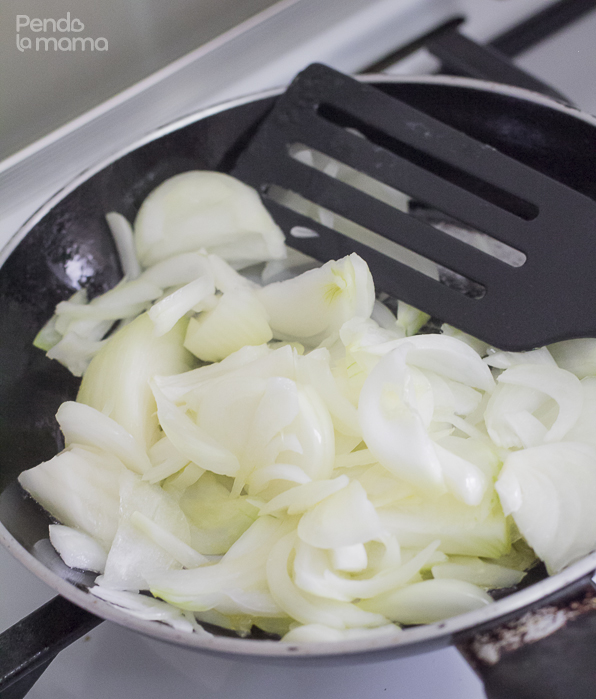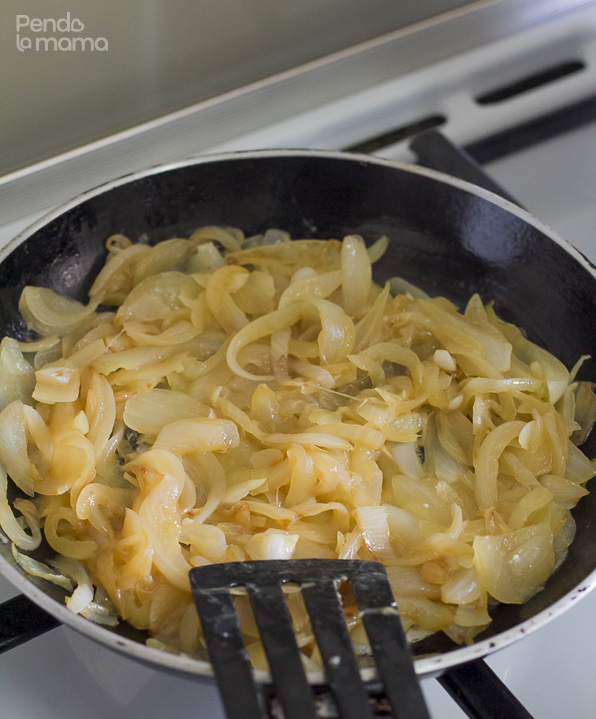 When the onions do start to stick, add a bit of water to unstick them, and stir in all the yumminess that lifts off the bottom. Continue stirring, adding water as needed.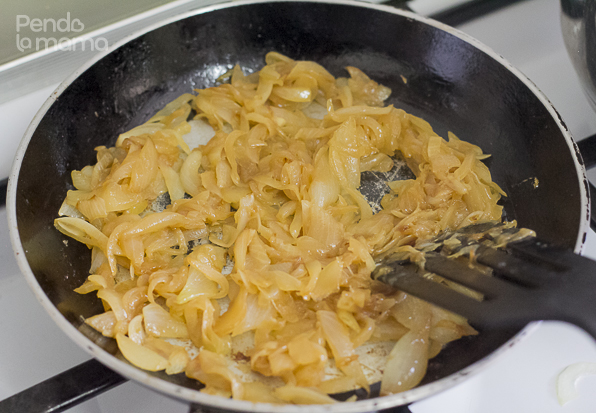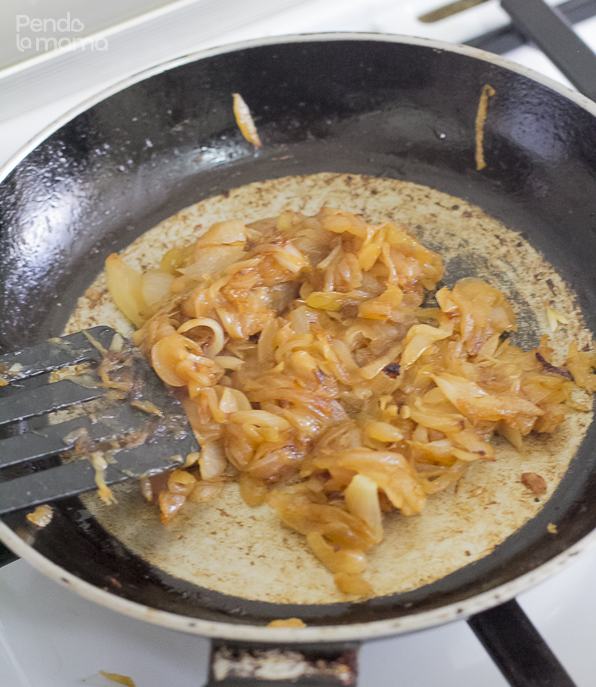 Yes, you can go on, they can get darker and reduce even more. This is enough for me.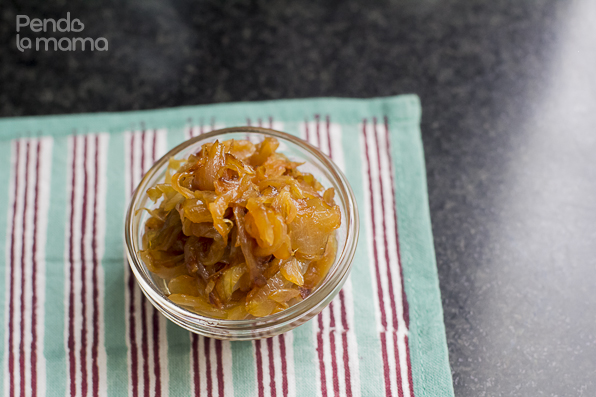 At this point the 2 onions were about 3 servings.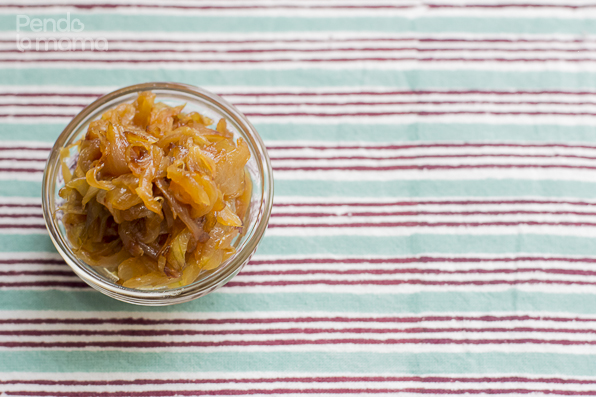 The smell is awesome and the flavour adds delightful…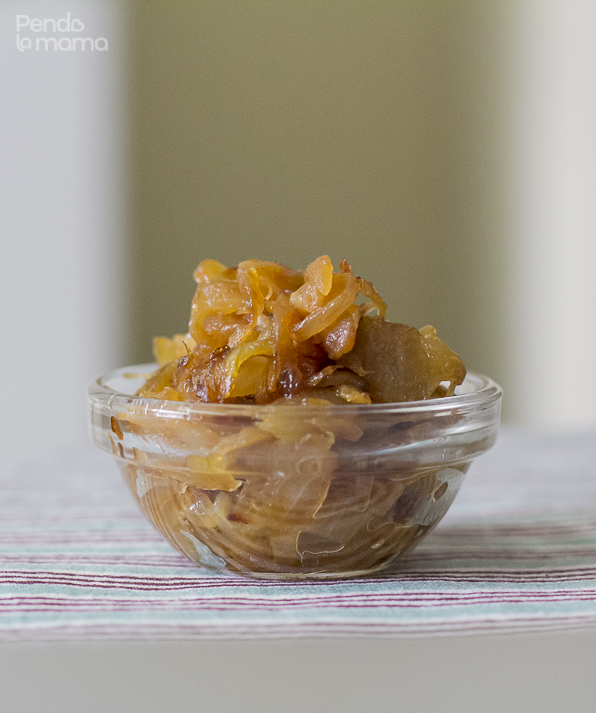 Some people add sweeteners towards the end, like brown sugar, I personally don't think it's necessary. They are already very very sweet. If you'd like to see another post on caramelised onions you can start with this one.
Do try them this weekend, and let me what you put them on in the comments below 🙂