I have never made a curry before but I decided it was time to stop loving it at restaurants and start making it at home. I visited the spice shops on Ngara road — yes, Ngara road! I had no idea they were there till two weeks ago. Those shops are like a gold mine if you like to cook. They have spices I've never even heard of, and a whole bunch of other things just waiting to be discovered [by me].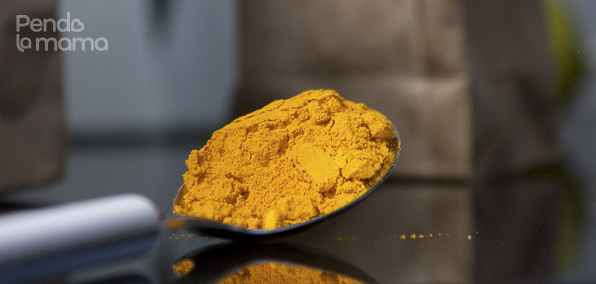 I read a few curry recipes online to get a feel for the sequence. I didn't find one that had the same ingredients I have, so this is just based on what was available in my kitchen. There's a lot of cutting. Before starting on the other ingredients, I suggest cutting up the meat and having it ready ahead of everything else.
Then prepare the following:
6 onions, chopped
½ a garlic bulb, peeled and grated
2 thumb sized ginger pieces, grated
4 tomatoes chopped
2 bay leaves
1 or 2 cinnamon sticks
1 tablespoon turmeric powder
3 table spoons dhana jeera powder (a blend of powdered coriander seed and cumin seed)
1 cup stock
Salt to taste
Cayenne pepper to taste
First, fry the onions in some cooking oil with the bay leaves and cinnamon sticks. Let them cook till they caramelize a bit, turning golden brown in colour. Do not let them burn. Do this with low fire, it takes a little while. Stir often.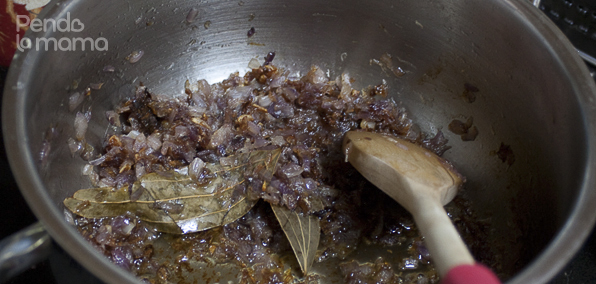 Then add in the garlic, ginger, cayenne pepper and meat. Stir.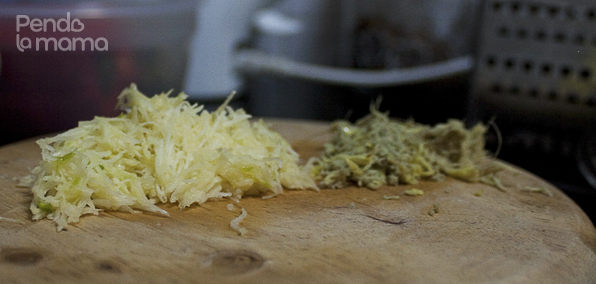 After 2 minutes add the turmeric and dhana jeera. Stir, mix it all in well. After 3 minutes add the stock. After 5 minutes add the tomatoes, stir and cover.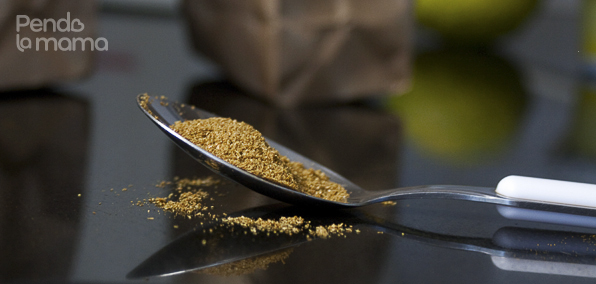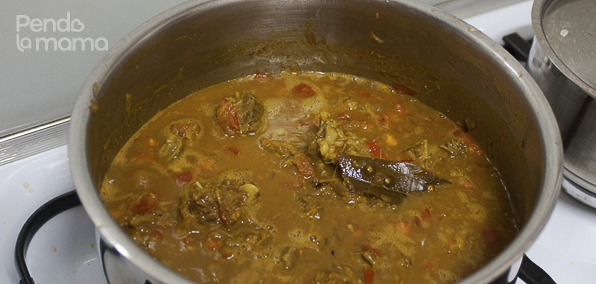 You want the stew to reduce to a nice thick paste but don't let it dry out completely, add water if you need to, especially if the meat is not cooked yet. When the meat is almost ready add your desired amount of salt. If it's too watery when the meat is done, let it simmer under low fire and continue to stir often till it reduces to the thickness you desire.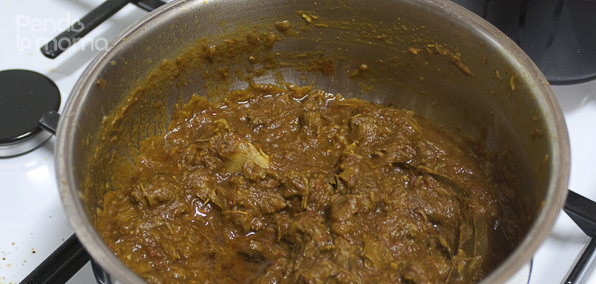 I served it with rice and some leftover chapos. I threw some raisins into the rice for a change.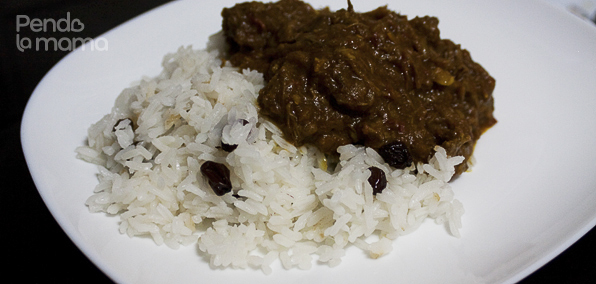 Husband Rating:
I'm running out of lamb. My husband will have to make another trip to Kiamaiko soon.