These lovely little potatoes will be your favourite new side dish!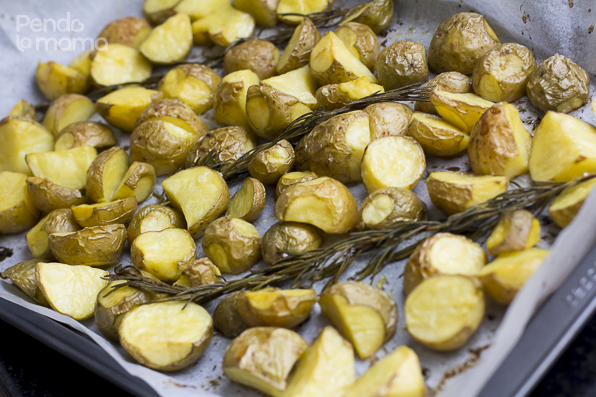 They taste awesome, and even better they are easy to make. And because you don't need to fuss over them as they're cooking in the oven, they are perfect for multitasking. Once they're cooking you are free to do other things.   
I used the little baby potatoes for this.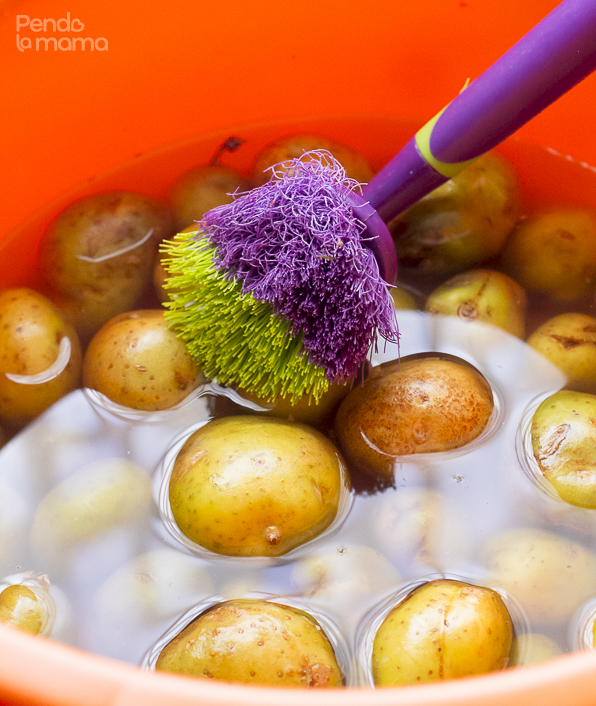 I keep a brush at my kitchen sink for tasks like this. It is only used with food related items. Don't use a brush you've used to scrub your bathroom or floors… you know?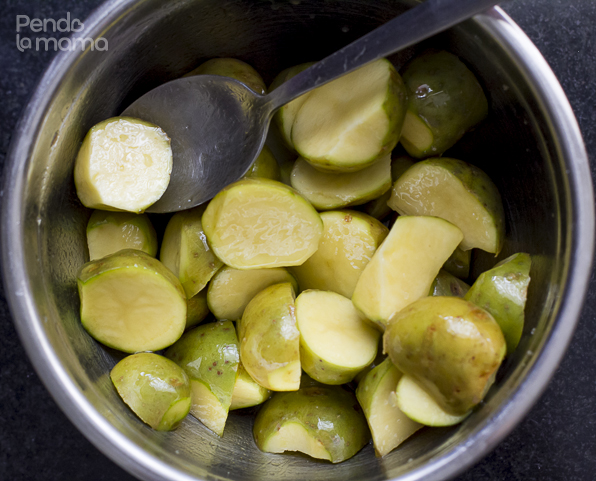 The olive oil should be just enough, they should bot be dripping in oil.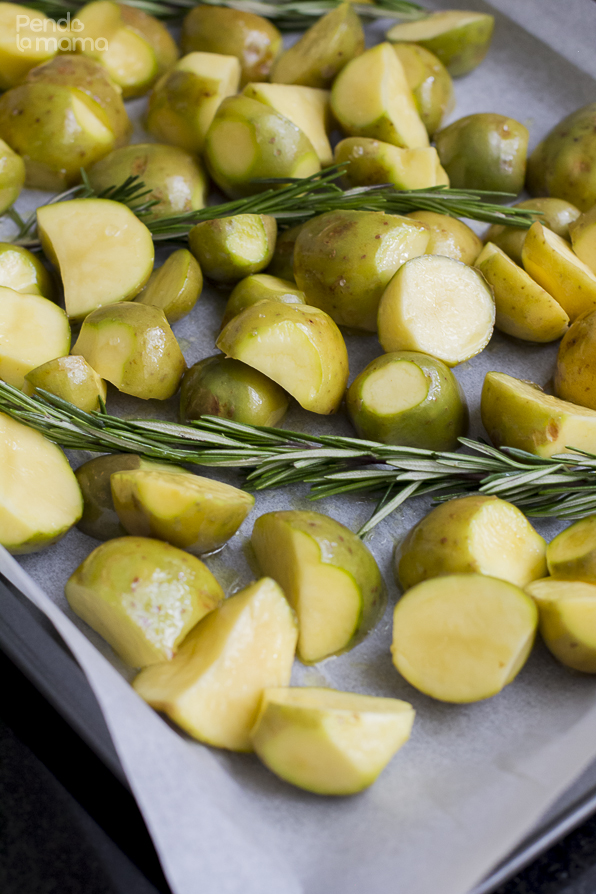 They are now ready for the oven. You will roast them for 1 hour at 180°C. After the first half hour you will pull them out and squeeze a lime over them. Depending on the number potatoes you're cooking, you may need more than one lime. Ensure that each piece gets kissed buy that lime juice. Then place back in the oven for remaining half hour.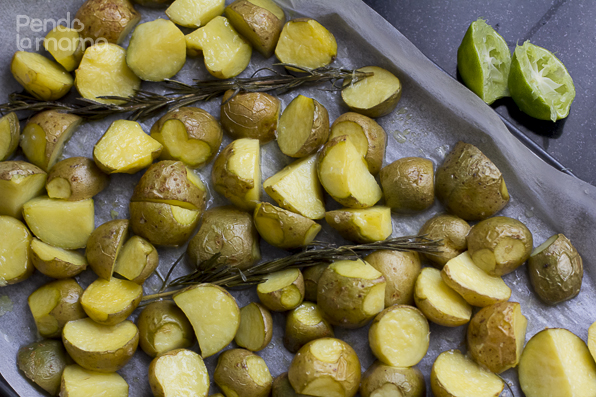 Something to note, do not use foil when you cook with something acidic like vinegar or lemon and line juice. If your baking dish is metal line it with parchment for sure. More on that in this post here.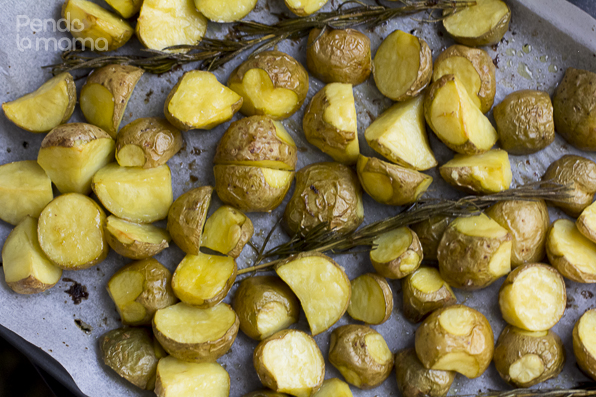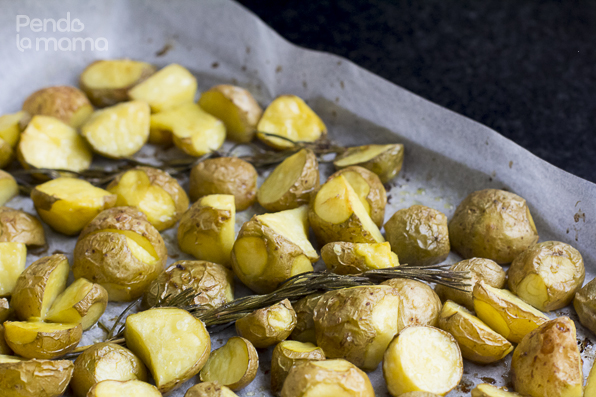 Let them rest a bit so they can cool a little before serving.
Plan for generous portions. Enjoy!