I hope you've had a great start to 2016. I've just had potatoes on the brain, I'm not sure why, but I've just been making lots of potatoes, trying out different things. I've discovered I love roasting them in the oven. They're so easy to flavour and don't take much time to cook.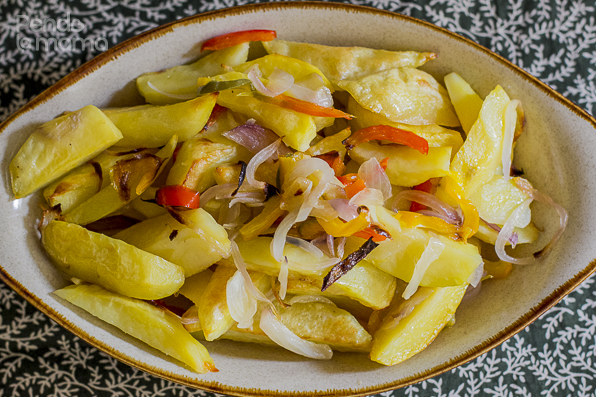 I just looked back to see what I started the year with in 2015 and guess what? Yup, potatoes again! Will this be a pattern? I don't know, let's see what will happen next year. But on a serious note, if you haven't tried those Savoury Home-fries from last year, you simply must!   
Today's lovely potatoes — and they are oh so lovely! — are very simple to make. All you need is to cut your potatoes to wedges (lets say enough for 4 adults), slice about half an onion and a quarter of a medium sized red pepper and a medium sized yellow pepper.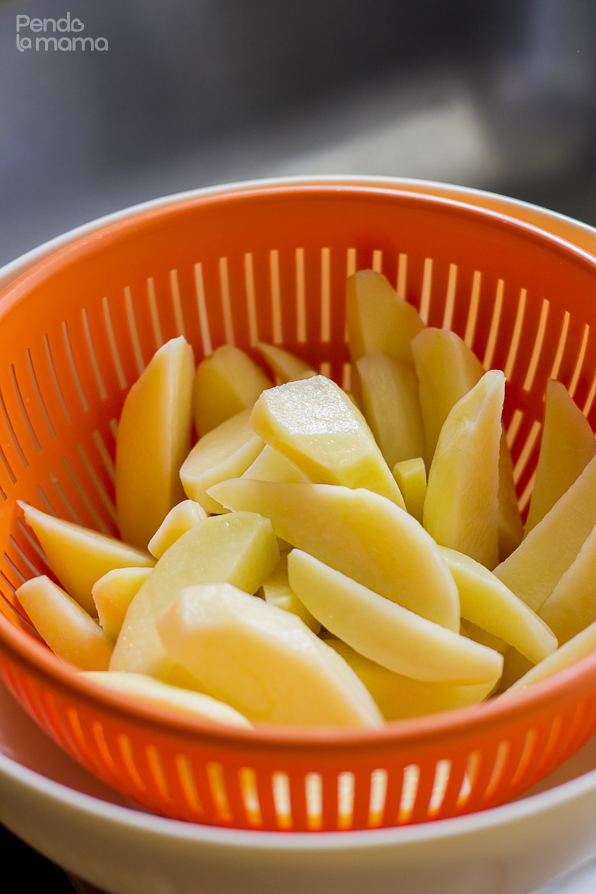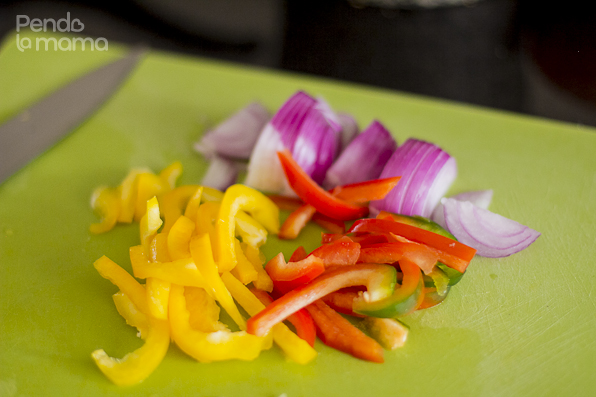 Once your potato wedges have drained enough, line a roasting pan or oven pan with parchment paper and toss them in. Make sure the pan is large enough to hold the potatoes in one layer, there should not be any layering. Then add the onion and pepper slices, sprinkle with half the desired amount of salt and some olive oil (doesn't have to be alive oil, any other would do fine, about two tablespoons).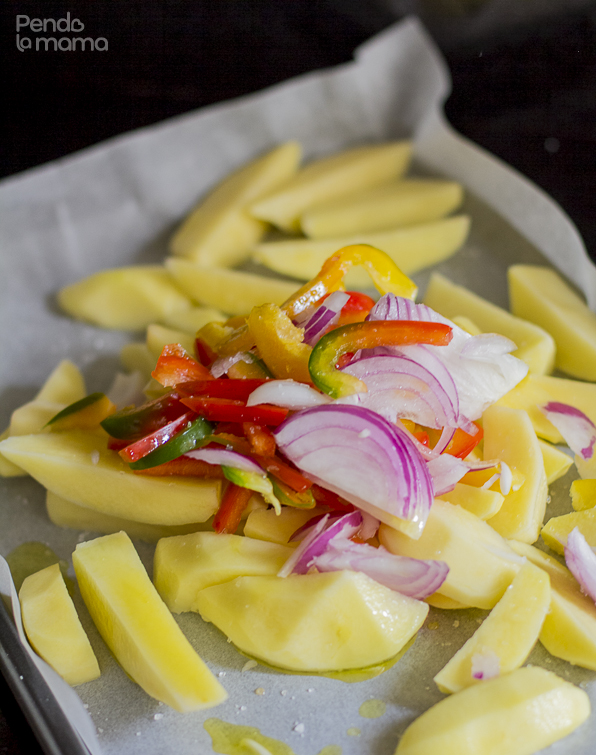 With clean hands, toss to mix it all up nicely, then spread them out into a single layer…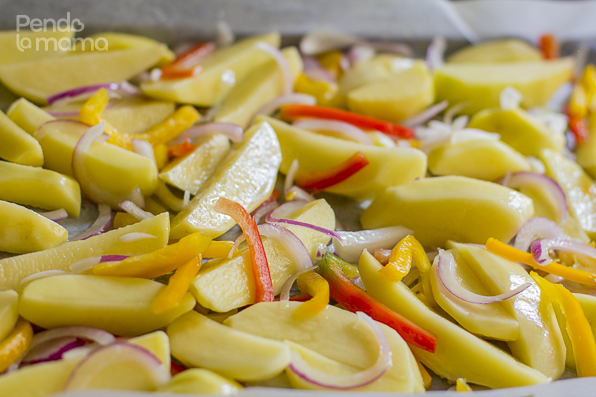 …and sprinkle the remaining amount of salt over them as evenly as possible.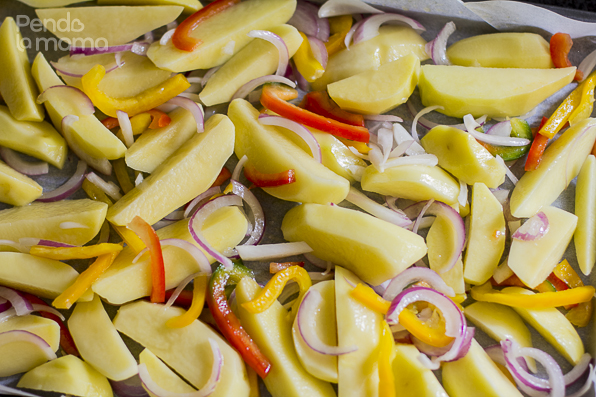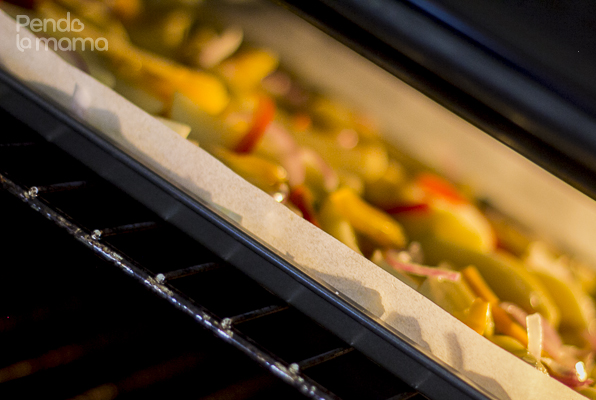 Use the second rack from the top, set oven to 180°C. Let the cook undisturbed for 40 minutes. They should be done after 30 to 40 minutes or so. Check by sticking a fork in one of the wedges, should go right through without any resistance.
After they're done, observe, make the potatoes get a little kissed with some golden brown in the edges if it hasn't happened yet. It's just a little bit, not too much, so don't go far. Then you can pull them out of the oven and serve.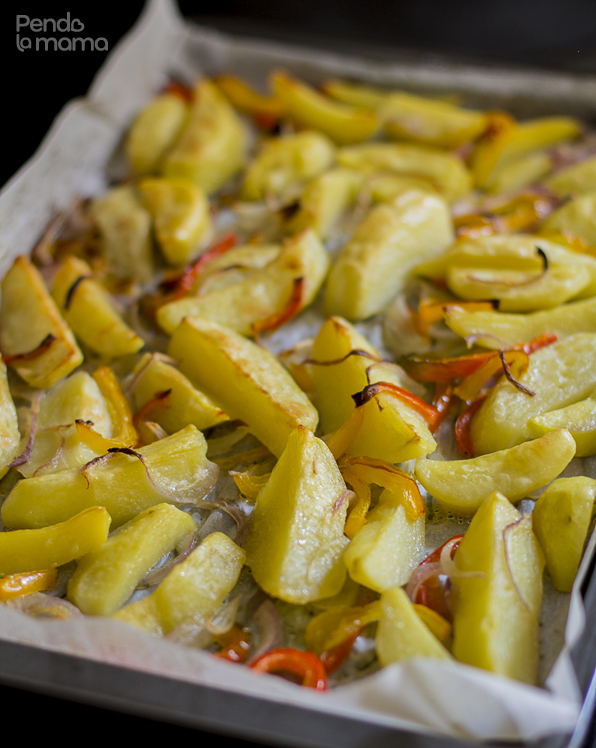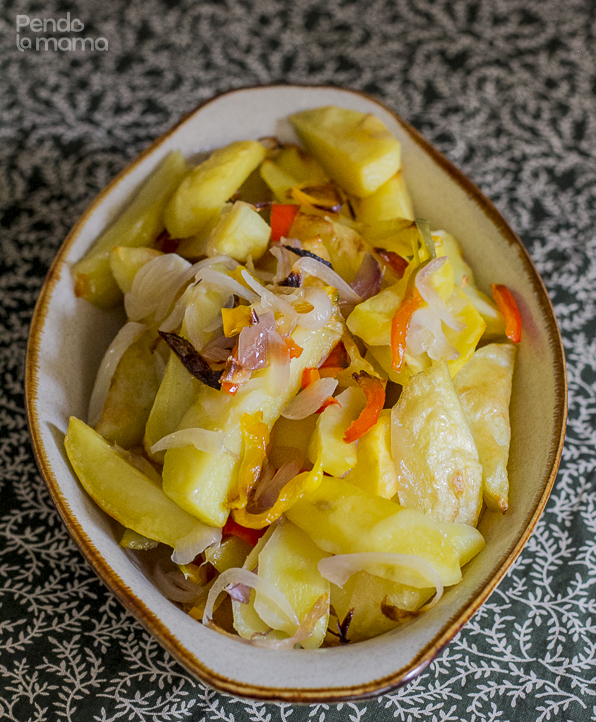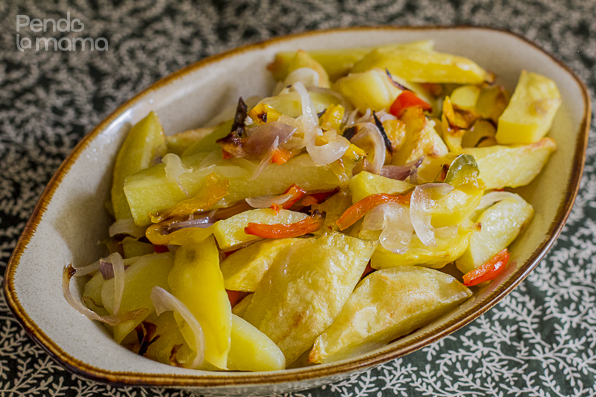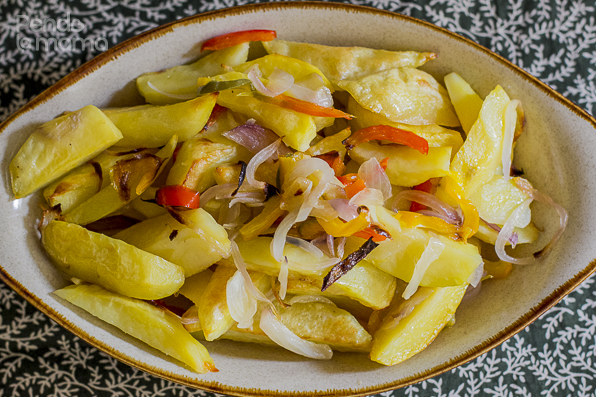 They go great with roasted or dry-fry meat and a vegetable side. Plus they're so simple and the ingredients aren't complicated so you can probably try them out for lunch or dinner today.
Have an awesome weekend! — By that I mean eat something undeniably delicious!