Is there a man out there that doesn't like sausages?
I didn't think so.
But I'm tired of cooking them plain so this time I did a stir-fry.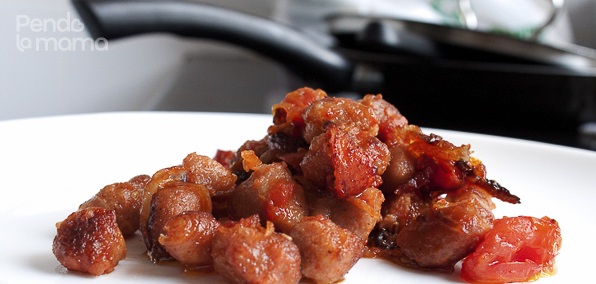 Ingredients:
1 onion, diced
4 beef sausages (for two people) cut up into small pieces
3 tomatoes, sliced into wedges
a bit of cooking oil
In a pan, fry the onions in the cooking oil till soft, add the sausages, give a quick stir, lower the fire and cover. The sausages need more time to cook which means the onions could burn, lowering the fire and covering steams, so the onions stay soft without burning and the sausages get their time to cook. Give it a stir now and then.
When the sausages are cooked through, increase the fire and throw in the tomatoes. This way the sausages get some colour while the tomatoes cook. I added very little salt with the tomatoes, the sausages are already very salty.
Serve with toast.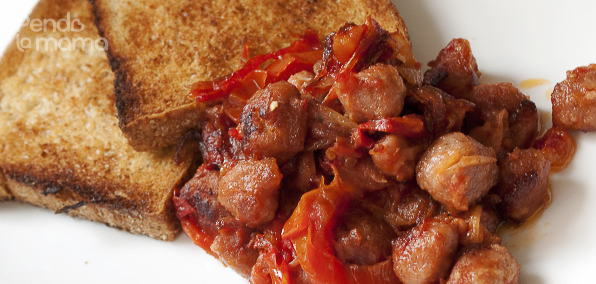 Husband Rating: