My husband says colour is everything with food, that we taste with our eyes first. I think it's true! Even when you listen to us talk about food before we taste it — 'that looks good!', 'that looks yummy!', 'that does not look appetising!', 'that looks gross!' We only dare to taste when it looks appealing, anything else requires convincing.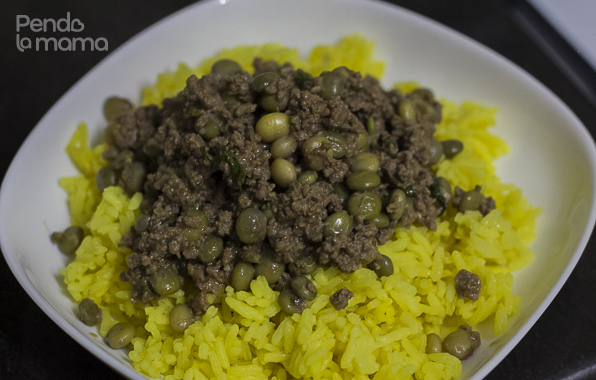 The plan for colour was yellow rice, minced beef — which would look brownish, and spots of green, which is where the mbaazi (pigeon peas) came in. As you can see, the mbaazi didn't stay bright green as I had planned (-_-)
The aroma was in the rice…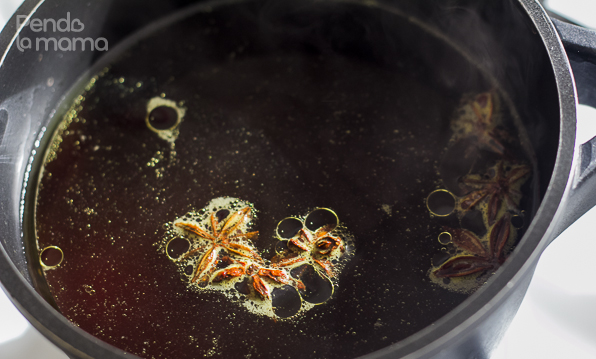 I boiled the rice water with star anise, added a lovely liquorice like aroma. Then added turmeric to colour it before adding the rice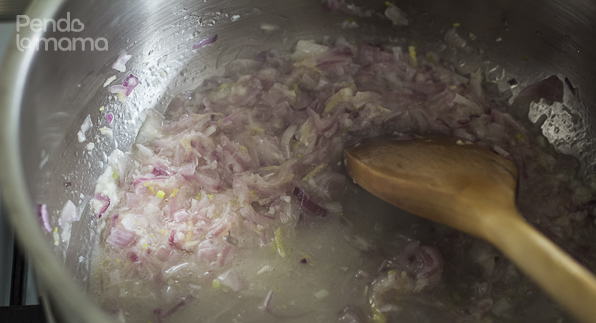 The mince wasn't going to be anything special, I cooked it in some onions then added paprika and the mbaazi to it.
Once the onions soften in the cooking oil I add water. I do the same with garlic. It helps to keep them from burning which preserves the nice flavours. When the meat is added to that water it absorbs the flavours nicely. Not a lot of water, just a little. I learned that from my mother. Before that I used to let the onions and garlic burn a little because I used to think that was what made it more flavourful (-_-) I know better now! Unless you are caramelising your onions, there is no reason to burn them.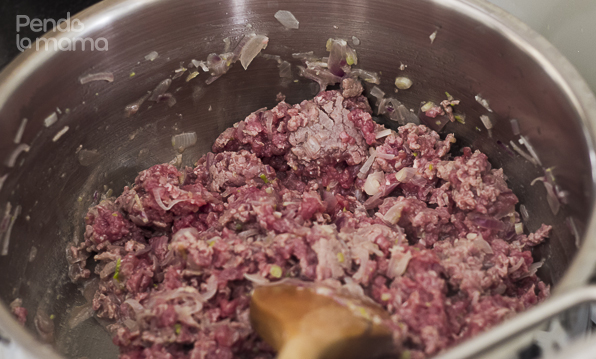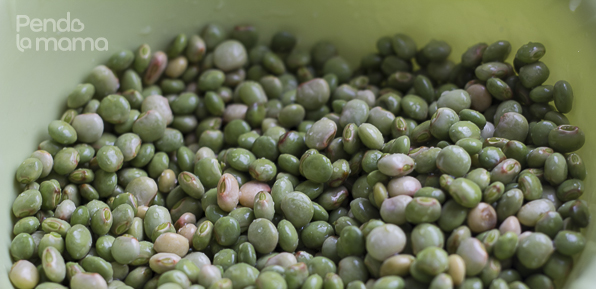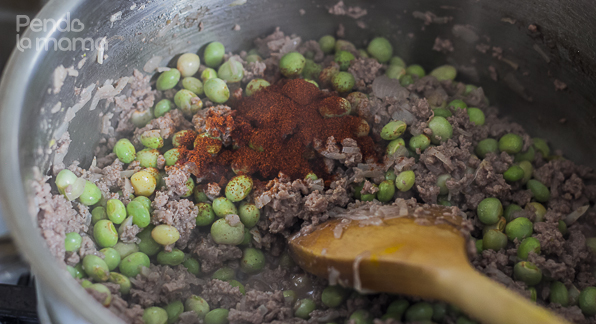 See how nice that looks? The green on the brown? Imagine it on the yellow rice. Nice right? I didn't think this through though. By the time I was done mixing in the paprika it had coloured the mbaazi too. Next time I'll cook the mbaazi separately.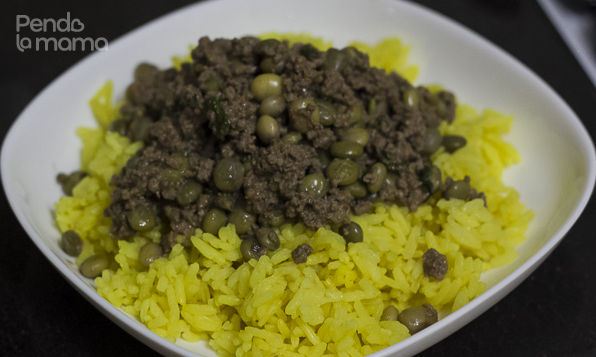 Husband Rating: