This is a quick one. I learned it from a friend but she's a little internet shy and does not want to be mentioned by name.
I was out of green veggies one day and I wanted something easy and fast to make that would add colour to the plate. It was the perfect opportunity to try it. Green is always nice. This bright orange is a nice change though.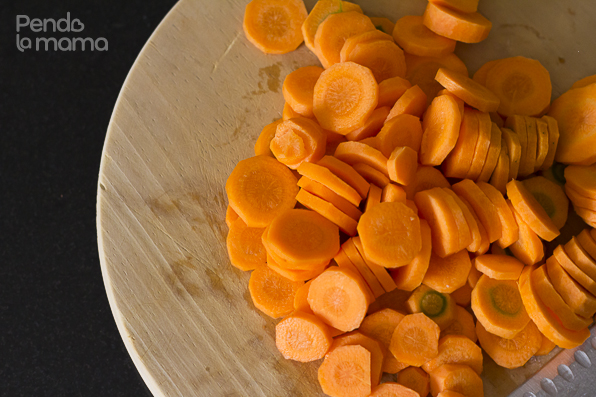 It's also very simple to make. I used one medium sized carrot per person.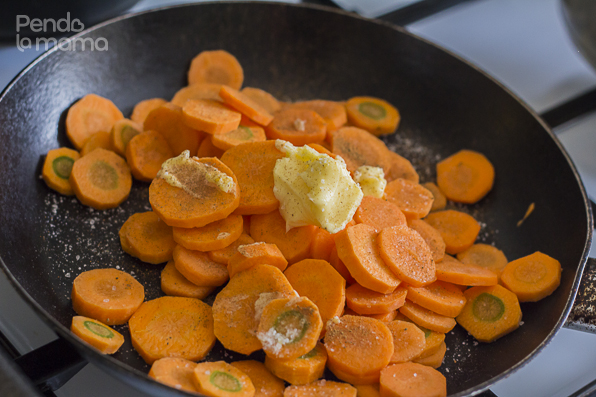 Stir so that the butter coats every piece as it melts. Don't cook for too long, you want the carrots to still be nice and firm when you serve. I turned up the heat to sear them a little at the end.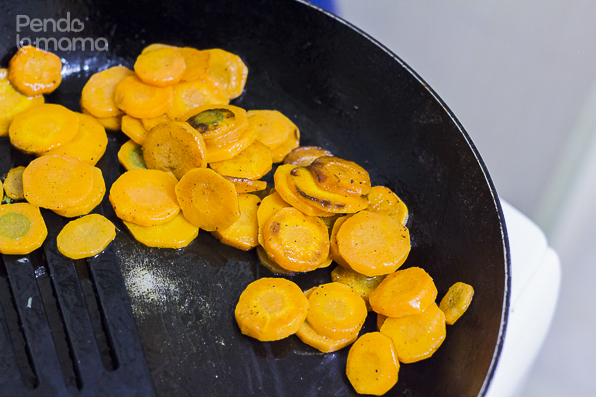 If you try it, post a photo and tag me on Twitter or Instagram  with @pendolamama, let me know how you liked it! (^_^)