If you are looking for an easy side to add to your spread for the dinner party, this is it! Doesn't take much time at all to prepare and tastes great.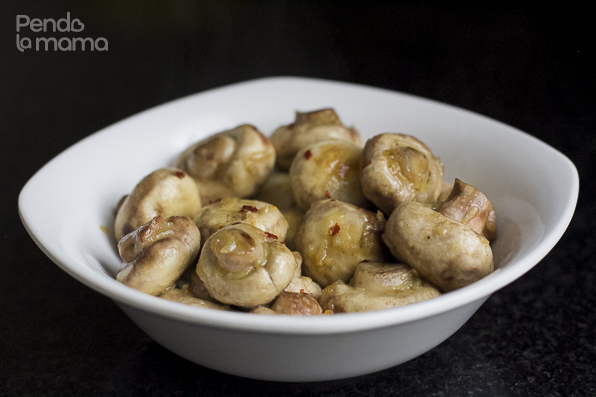 If you wanna switch it up a bit, throw in a bit of double cream at the end to make a little sauce, to serve with pasta, like capellini… hmmm! Wouldn't that make a nice quick dinner? OH! and freshly ground black pepper too, just a tad though, not too much, cause there's already chilli in there — unless you like a lot of heat. That's an idea for another post though, for now, lets focus on the easy side dish…   

You'll need on pack of mushrooms and couple of cloves of garlic, grated, and a knob of butter. I didn't really measure the butter, but looks like a tablespoon or so in this photo.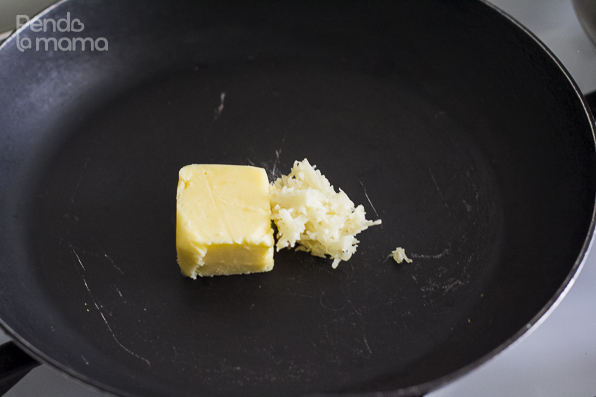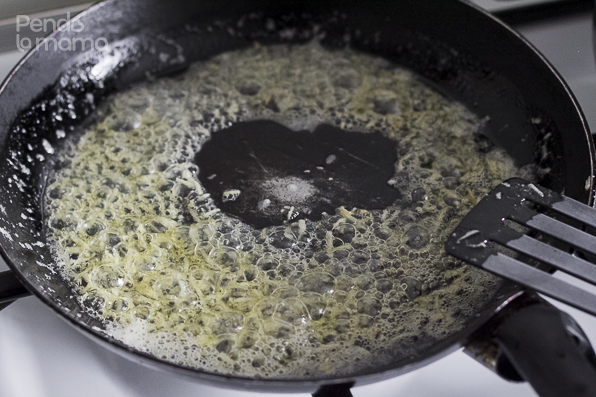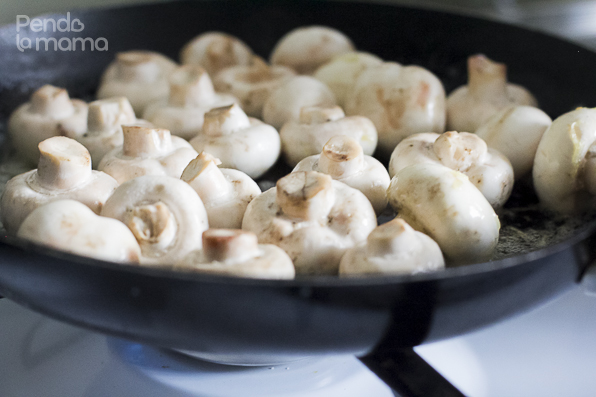 Yes, wipe. It is advised that you wipe. But I must confess that I have never been able to just wipe, I always end up using water (-_-)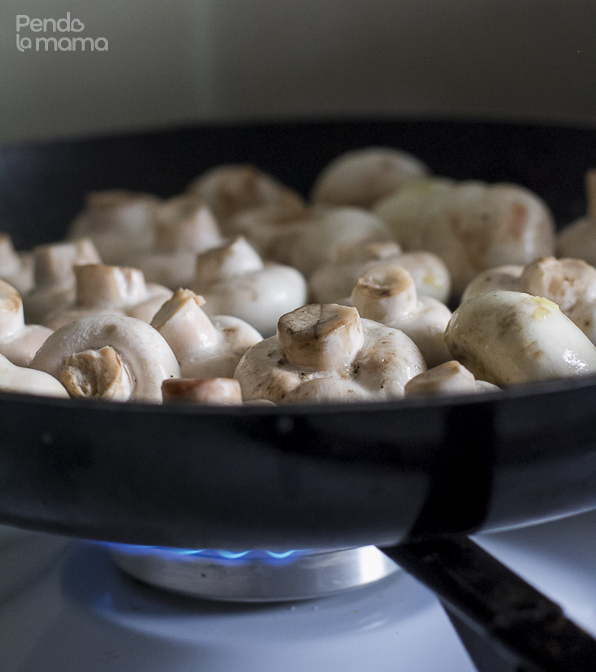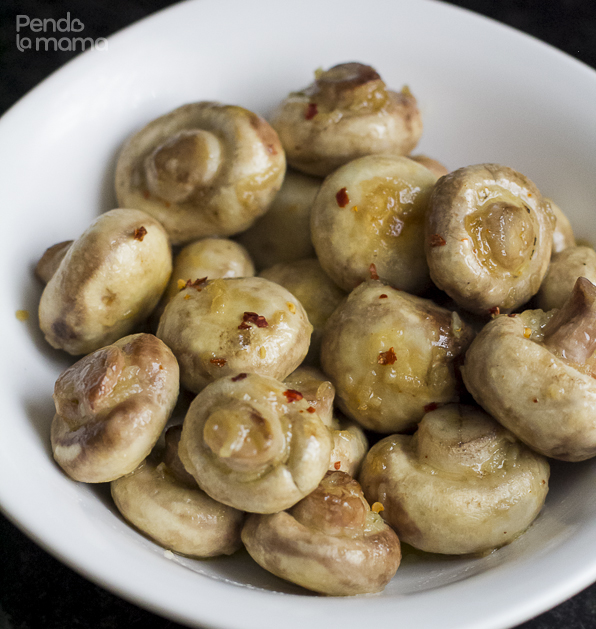 And thats it!
Serve immediately. If it's a big dinner, it should be the last thing you prepare.
Enjoy!