The first time I made this dish was well over three months ago. I had guests over so they were my first tasters. I didn't tell them that though. They liked it, or so they said. I thought it needed some tweaks though so I've been thinking about it and remaking it since then.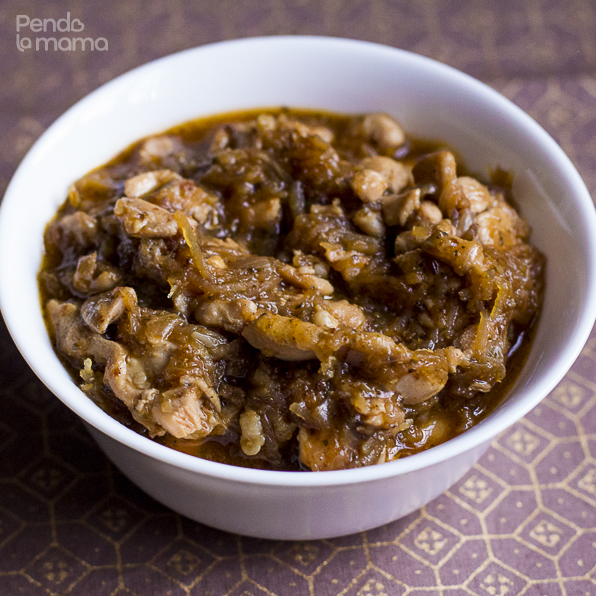 Sometimes — well, many times actually — recipes aren't perfect on the first round, I'm learning to take my time to tweak and adjust them. I've been going through my old posts lately and wow! I cringe and laugh at myself. Some of those recipes were put up way faster than they should have been. I really should have spent more time experimenting to make them better. It's all part of the learning process I guess. I'm a lot less hasty now.
Alright, on to the recipe then…
You'll need some boneless chicken. I used boneless thigh for this but I think it will work just as well for breast meat. This is about a 1/2kg, cut into short stubby strips.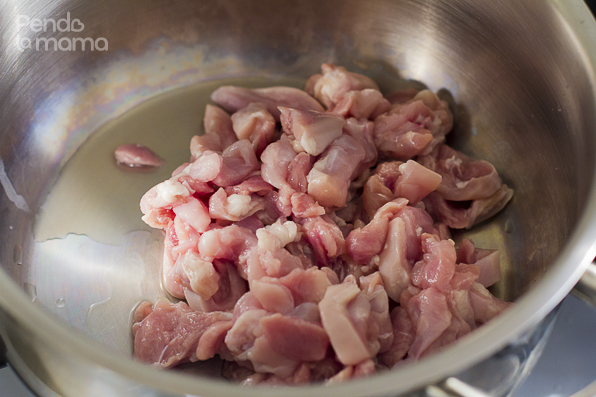 That will take a bit of time, so while watching over it and stirring every now and then, you can prepare the other ingredients.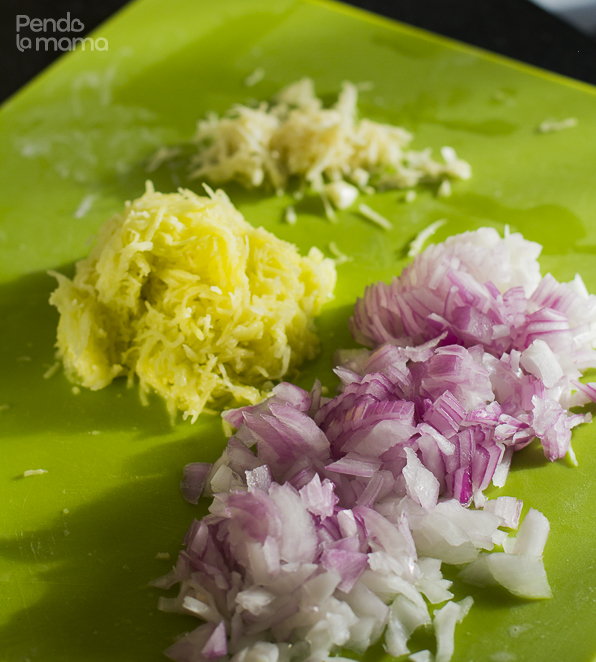 And that's how I made it creamy — the grated potato! Awesome alternative to adding cornstarch. I haven't tried it in anything else though, but I plan to.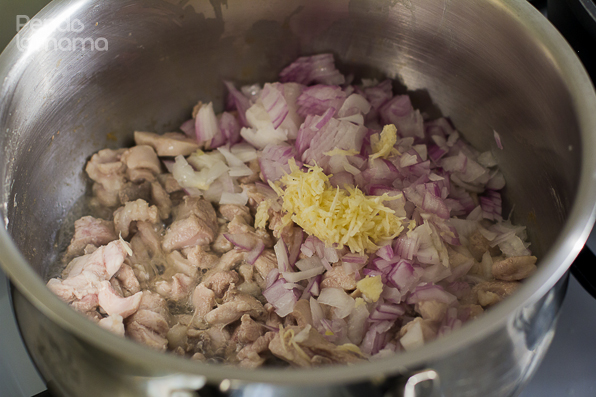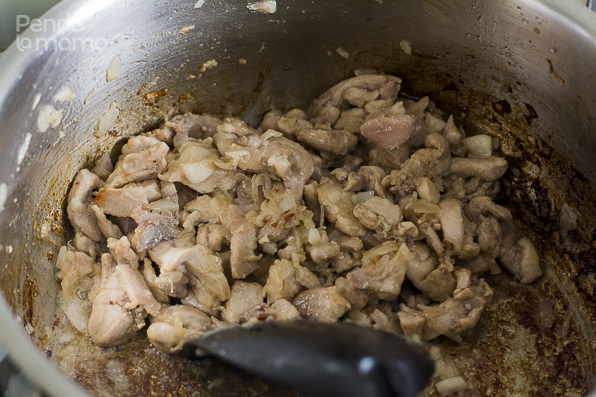 And this is where I totally forgot to take photos! But not to worry, the rest is simple…
Add the grated potato, 1.5 teaspoons of paprika and 1 heaped teaspoon of dried sage. Continue to stir frequently, add a little bit of water if it dries too much. Cover in between stirs. Once the grated potato is cooked it's done, and that shouldn't take very long because it's grated. Reduce it to a creamy consistency before serving, or add a bit of water if too dry.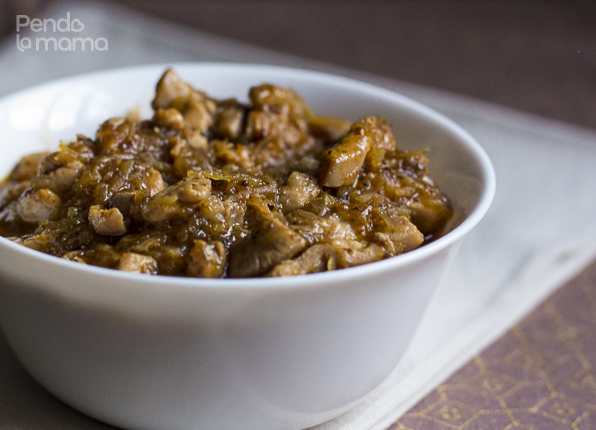 Serve with chapati or over rice with a side of vegetables.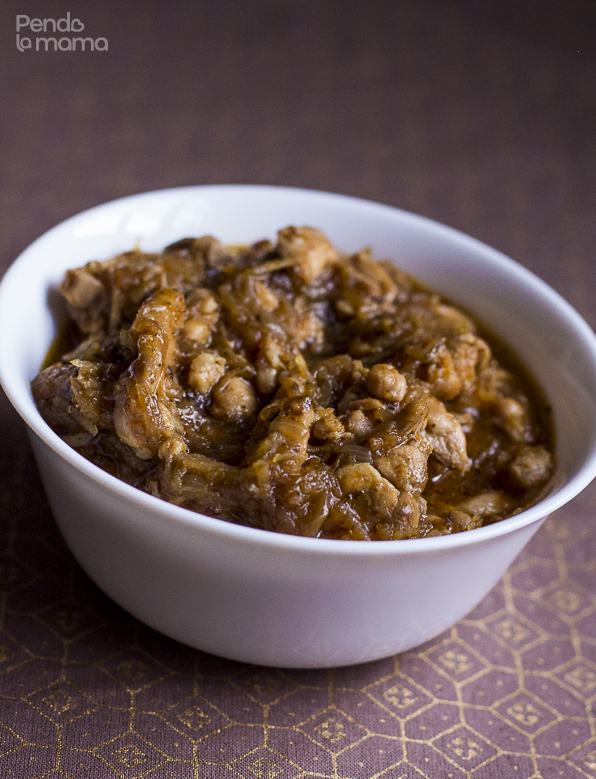 I'm very happy about this one. Do give it a try and let me know how it goes.
Also, please share in the comments below how you like to make your dishes creamy — Corn starch? Cream? Something else? What's you're preferred method and have you ever tried a grated potato?