My husband likes a lot of rice, so I'm always looking for interesting ways to make it. He also loves raisins (as I have probably mentioned enough times), so the leap to adding a nut wasn't hard to make, one could say it just came naturally!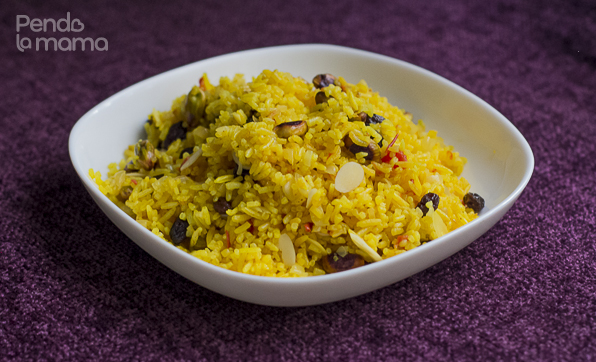 I truly enjoy how versatile rice is. It takes on colour and flavour so easily. Most of my recent rice recipes have been with jasmine rice, and this one is as well.   
First, start with the rice. You are free to use any rise by the way, you don't have to use jasmine. Whichever white rice you usually use will do just fine (I have never cooked brown rice before so I can't be sure how well it will do with this recipe).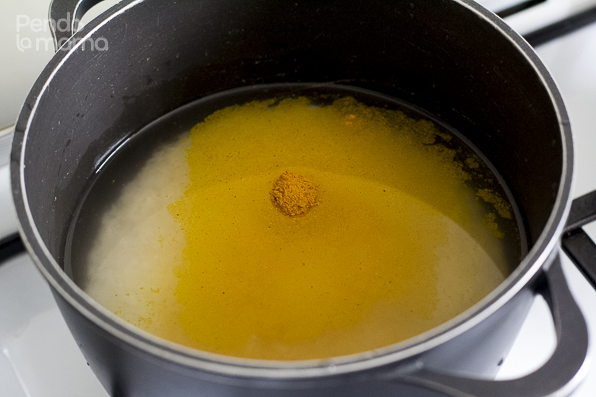 Prepare the rice with salt to taste and a bit of turmeric to give it that yellow hue. About half a teaspoon for 1.5 cups of rice is what I do.
While it's cooking you can prepare the ingredients:
1 white onion chopped
1 large tomato chopped
1/2 cup pistachio nuts (cooked, salted), removed from shell
1/2 cup raisins
1/4 cup almond flakes (raw)
These are the measurements I used but you are free to add more or reduce any of them as you please. It would certainly taste a little different if you added more onion, or maybe more tomato. Either way, observe the balance as it comes together while you're cooking. If you think you'd enjoy more crunch, the add more of either of the nuts. And so on…
Once the rice is cooked you can begin frying the onions in a wide pan.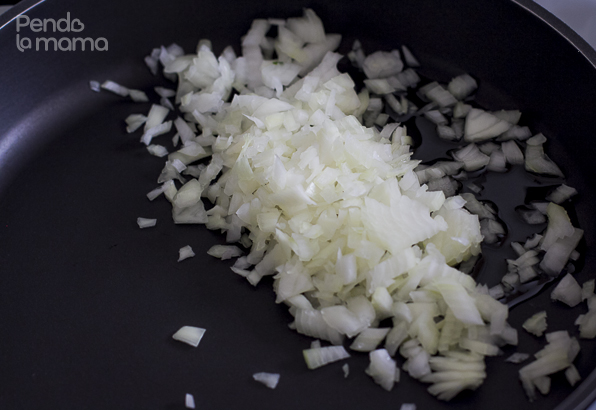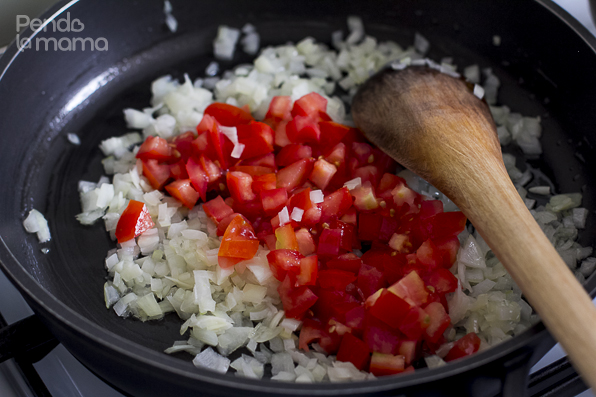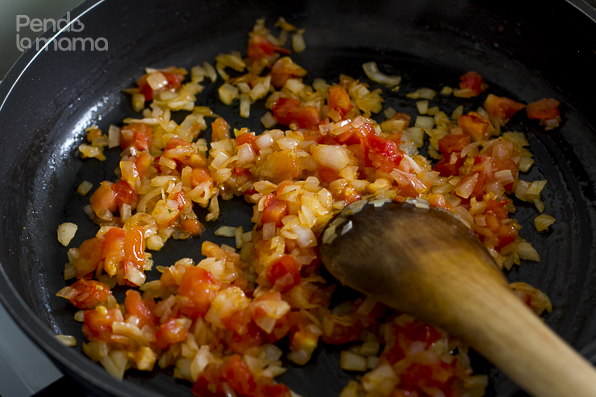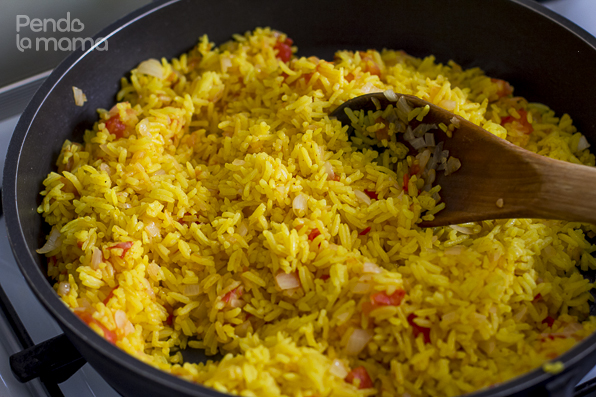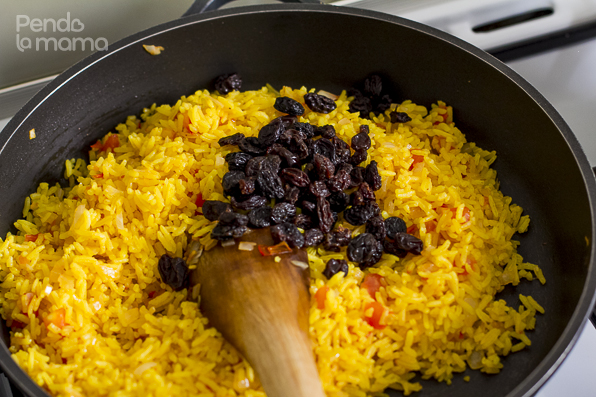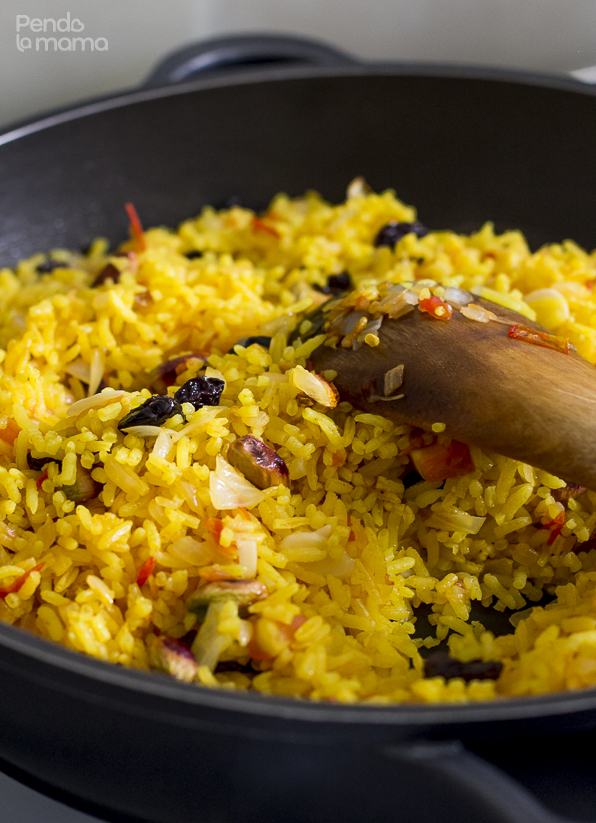 And it's done! Yup, that simple!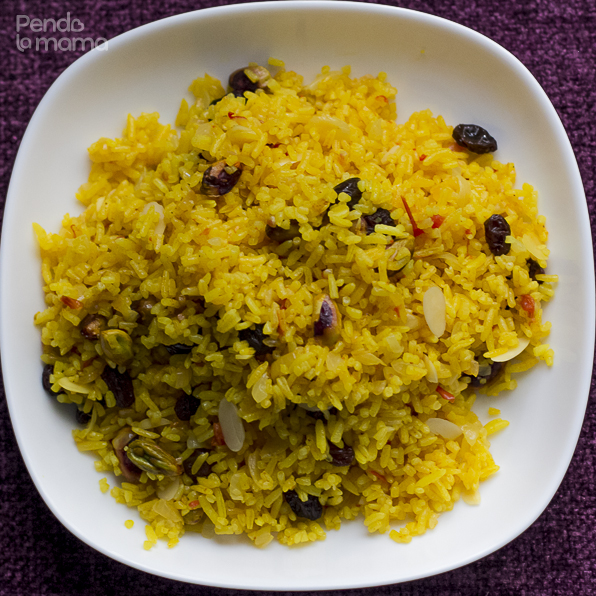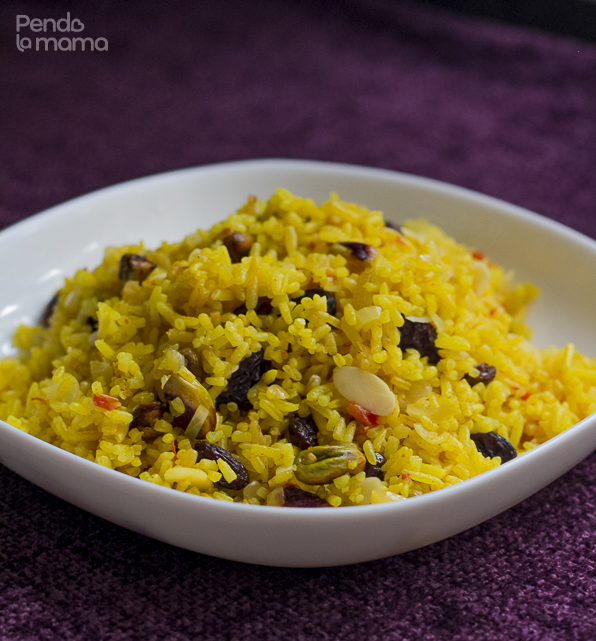 Husband Rating: