I've been wanting to make scones for while now so I've looked at many recipes online. I wanted them for breakfast so the preparation and cooking time had to be supper short. I finally found one on the Once Upon A Chef website.
I didn't have some of her ingredients but I liked how quick and simple it was.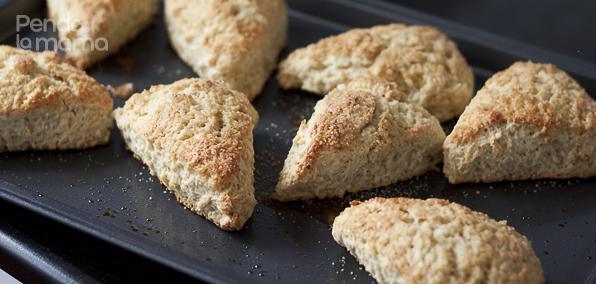 The 12 minutes of cooking time is perfect. I tweaked the recipe a little because I didn't have all the ingredients, and they still came out very nice.
For Dough
2 cups cake flour (I used regular baking flour)
3/4 teaspoon salt
1 tablespoon baking powder
3 tablespoons brown sugar
5 tablespoons unsalted cold warmed butter
1 large egg
3/4 cup heavy cream
1 heaping tablespoon ricotta cheese
1 heaping tablespoon cottage cheese
Some milk 
In a mixing bowl, put in all the dry ingredients and mix.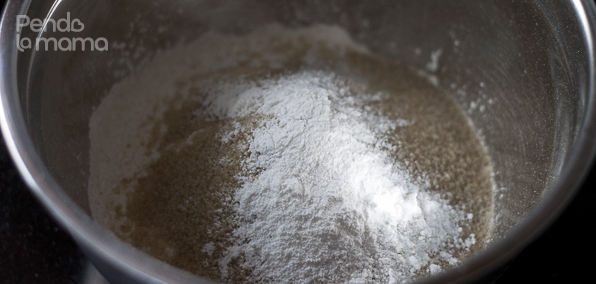 Then add the butter. I don't have a food processor for this so I mixed everything by hand. The cold butter would have taken a while, I warmed it up a bit first.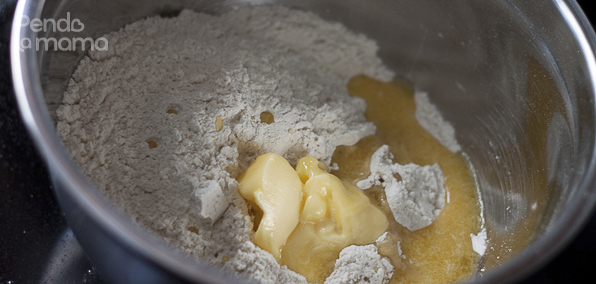 Mix with a fork till completely blended into the flour.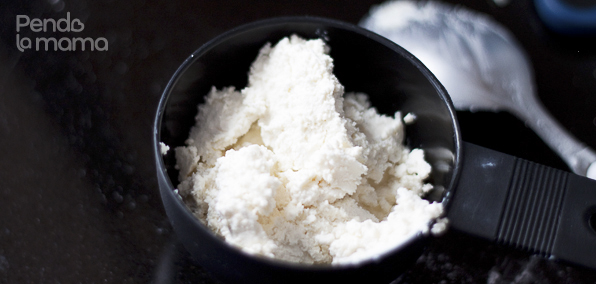 I didn't have any heavy cream (-_-) I thought I had some before I started. So I improvised. In ¾ measuring cup I put the cottage cheese and ricotta cheese, then topped up with milk and added that to the flour mix with 1 egg (correction).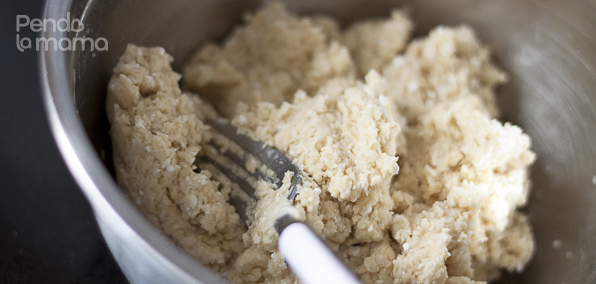 Continued to mix with the fork till it was all even. It's nice and crumbly at this point.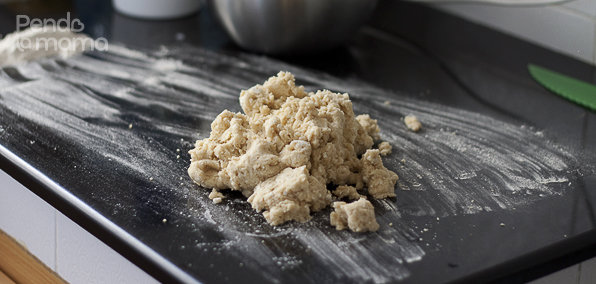 Poured it out onto the counter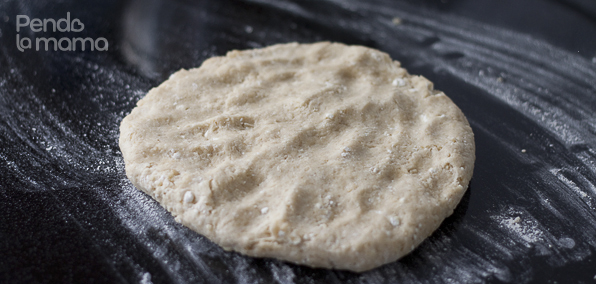 Rolled it into a ball, then flattened it to make the circle and cut it into wedges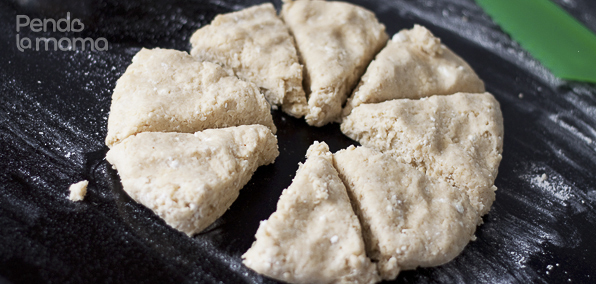 Put the wedges on a buttered sheet pan. Preheat the oven to 200°C.
For Topping
1 large egg, beaten
1 tablespoon demerara brown sugar
Brushed the wedges with the raw egg and sprinkled some sugar on them.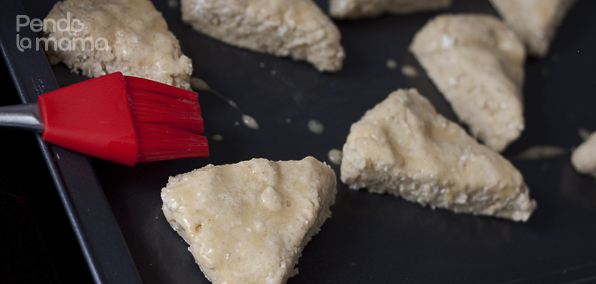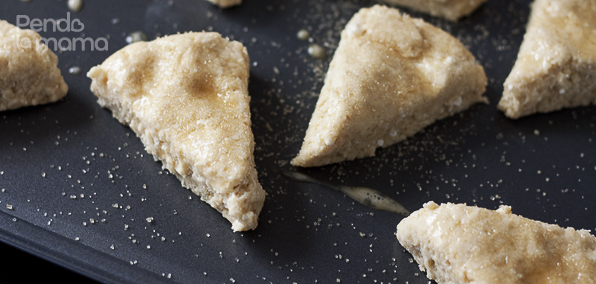 Put them in the oven for 15 minutes, or until they start getting the golden crust. Mine were done at 15 minutes.
They were so nice and soft. Served with jam.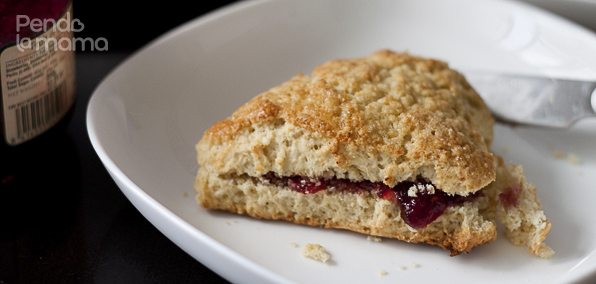 Husband Rating:
buttery. I wanted raisins but it was still nice.
I just knew I would get the raisin question. I'll be folding some in on the next round (^_^)