Been wanting to do this for a while. Glad I'm finally getting around to it. I've been seeing a lot on the subject of baking bread at home online for while, it's like a trend. I also find that the more I cook, the more I want to stop buying and figure things out for yourself. Makes things exciting in the kitchen.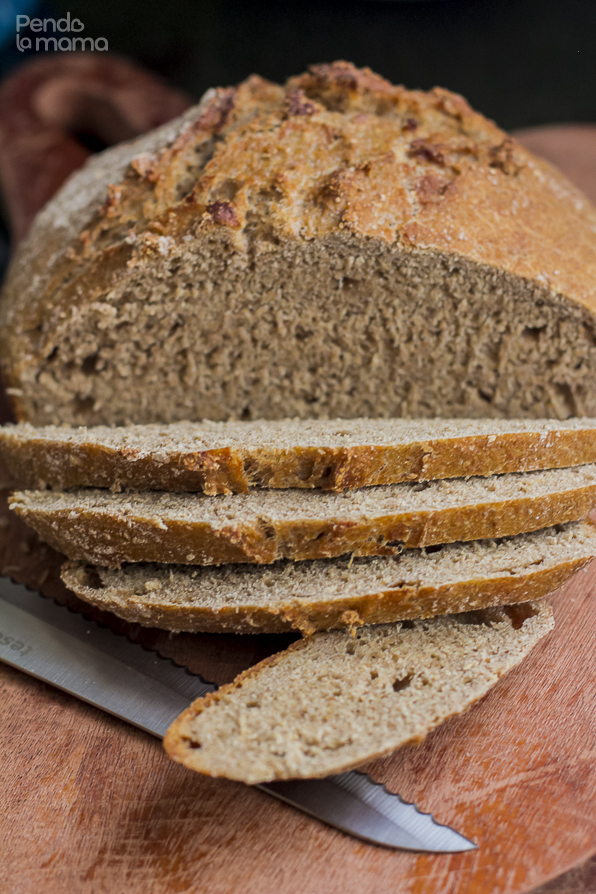 Plus I think it's also just the natural progression when you are a foodie. First you start eating, everything you can get your hands on. Then you start eating expensive because you think it's better. The moment your wallet is losing weight you start thinking it's overpriced small servings (some of the times) and it turns out you were paying for ambiance — which is totally fine, I do it myself quite often. Then the lightbulb moment, good food doesn't have to be expensive, mom makes it at home all the time!
So you visit mom and start asking her how she makes everything she makes, and before you know it, you are cooking more. Then you start cooking healthier and become picky about ingredients being fresh, then organic, then you start growing a few things in a kitchen garden.
Or maybe you simply like to eat tasty food and that's where it ends. Either way, that's a tangent, today's post is on wholemeal bread…   
So I searched around for a wholemeal bread recipe and found quite a few. I settled on this one as a starting point.
I liked that it was no-knead just like the bread I'm already making. For some reason I was under the impression that if I was using whole wheat flour, there was no way to escape from kneading. So I was very excited to try this recipe.
You will need:
4 cups whole wheat flour ( I used the stone ground kind)
2.5 teaspoons salt (I added the 1/2 teaspoon)
3/4 tablespoon dry active yeast
2 cps room temperature water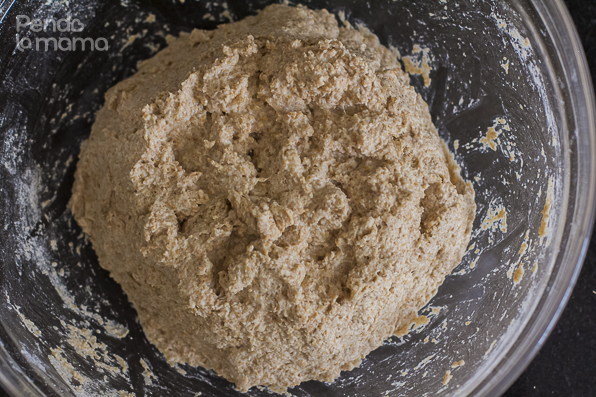 Put everything into a large bowl except the water and mix. Then add the water slowly while mixing with a spatula or wooden spoon, till all the flour in incorporated. The cover with cling wrap and let it sit for 12-18 hours!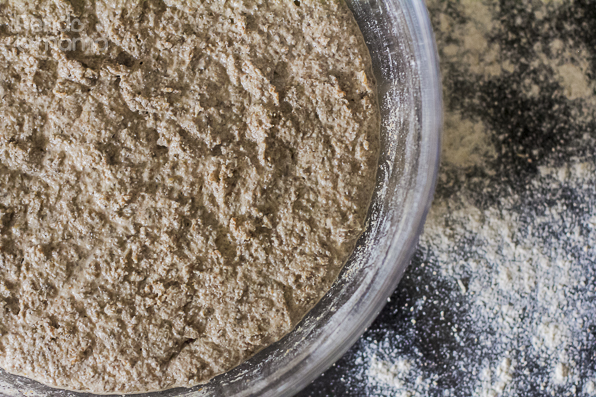 It was a bit late in the day when I started so I had to wait till the next day. It also didn't rise as much as I thought it would.  Before proceeding to prepare the dough for baking, place your dutch oven in the oven to start heating it at 250°C.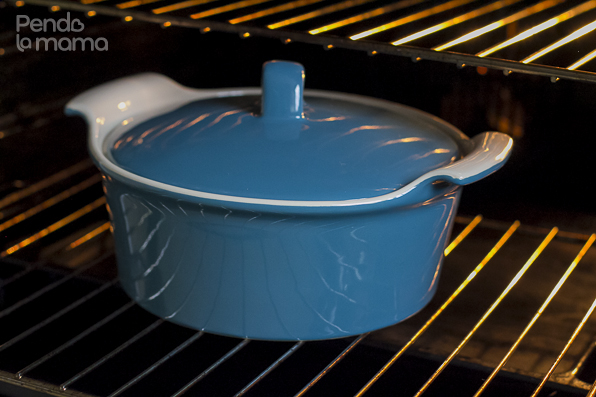 While the dutch oven is warming, wash and dry your hands, then pour out the dough onto a dusted counter top.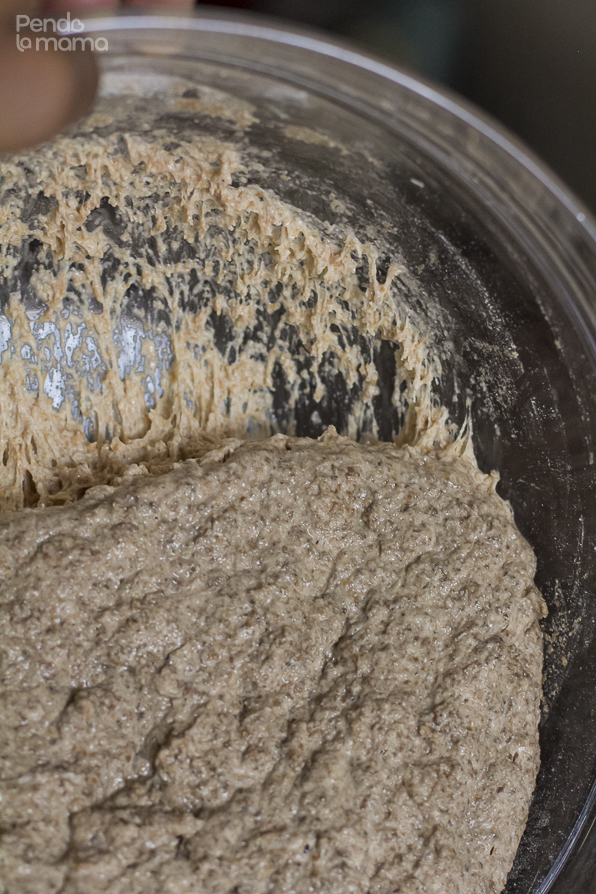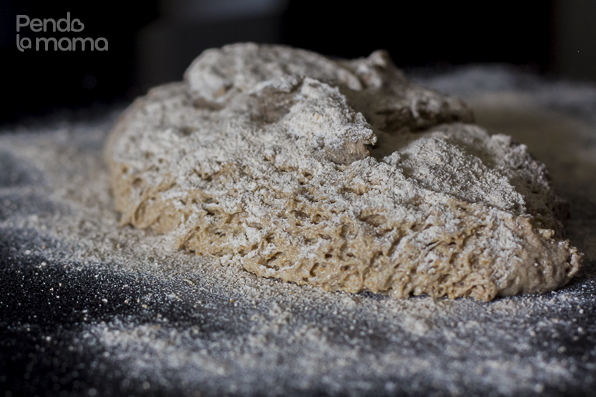 Dust you hands and mould it into a nice round shape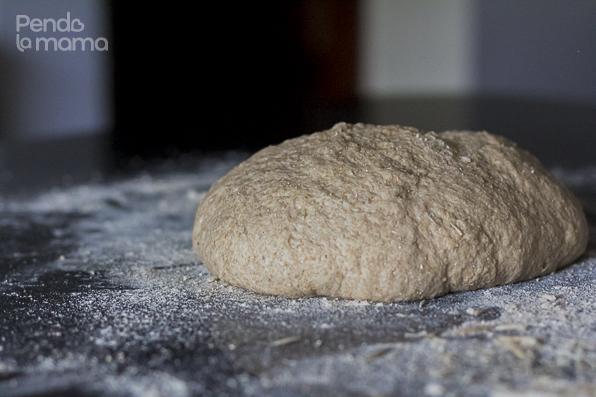 Pull out the now heated dutch oven, and gently lift and place the shaped dough inside and cover. Place back in the oven and cover. Bake for 30 min. Then uncover and put back in the oven for another 15-20 min to brown.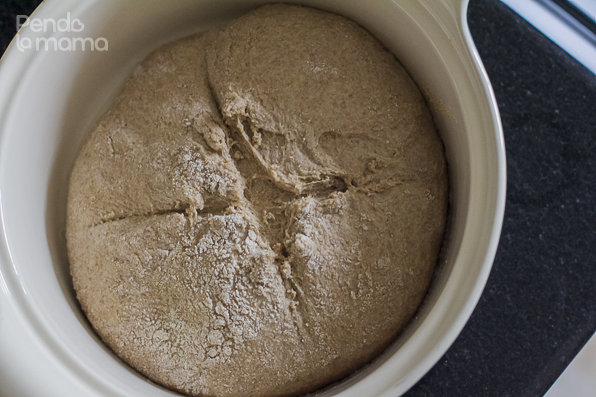 Watch out while browning, don't let it burn.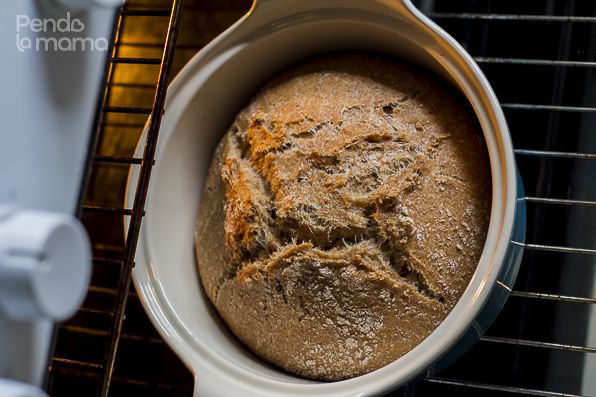 Then pull out and let cool on a cooling rack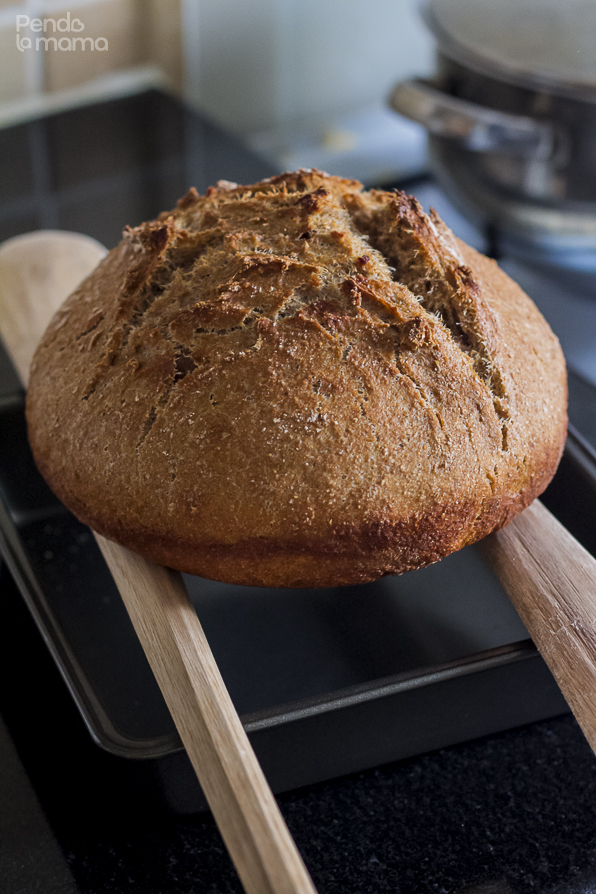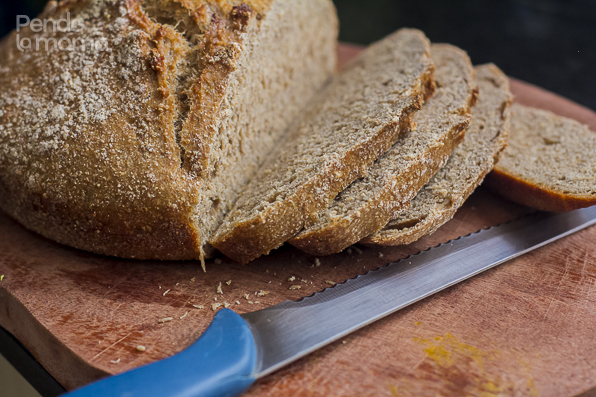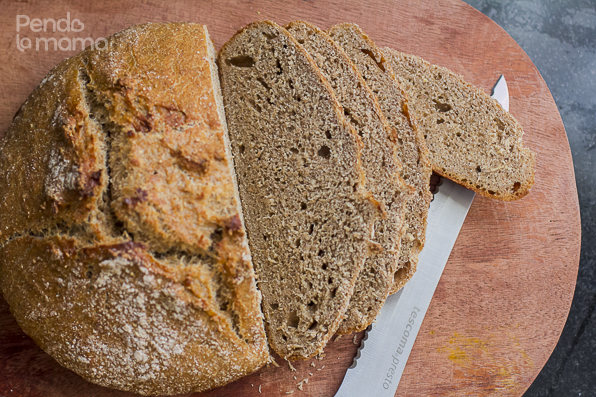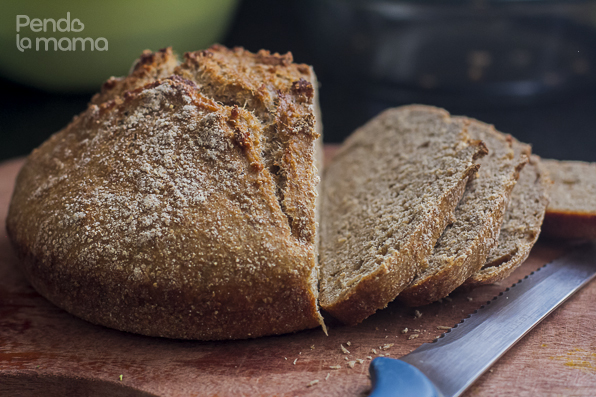 The bread is awesome! The crust is lovely.
Only thing is I thought it was a bit dense, too tightly packed. I wondered if maybe my casserole dish was too small and the lid kept it from rising enough while baking. I'd like to make it again and half the ingredients to see
Have any of you ever made wholemeal bread at home? Share you recipe below, I'll give it a go.