When I went to shags over christmas I asked my Sister-in-law to help me water my herbs while I was away. She is so awesome! I found my plants looking so good!
But then one week after I got back, there was an attack. I went to water them one morning and all my basil leaves were gone and the mint  leaves were more than half gone! (-_-)
What was doing this?!! Usually you can see the bugs but there was nothing around that I could see. I looked some more and found the sage leaves had been eaten in patches too. Then I saw the parsley leaves, also half gone. I ran my fingers through the parsley leaves and something heavy fell — it was a huge (and by huge I mean fat!) bright green caterpillar! I was so annoyed!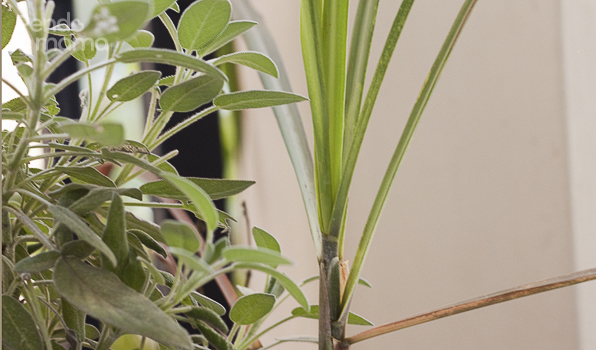 I took these photos last week, which is a couple of weeks later. My husband thinks I should have added the caterpillar to dinner that night! "It has all the flavours in it already!" he said. He was joking off course.