Hope you had an awesome start to your year! If not, maybe this will add some cheer. It's easy to make and very tasty.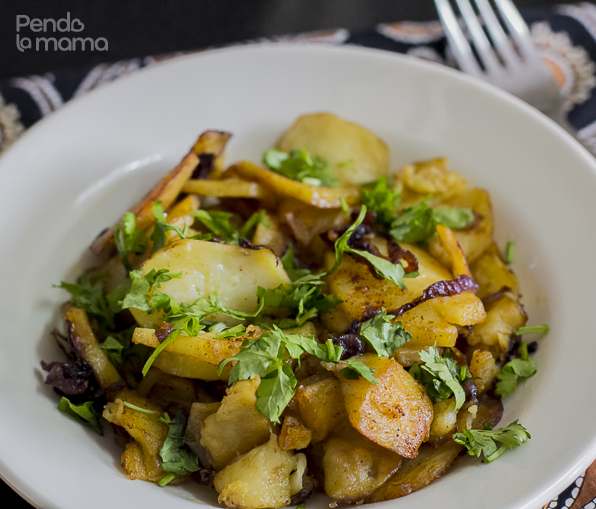 Start with the potatoes. Peel them and cut them up into nice slices. Fry them until cooked and tender but just before they start to brown. Remove them from the frying oil, drain and remove the excess oil.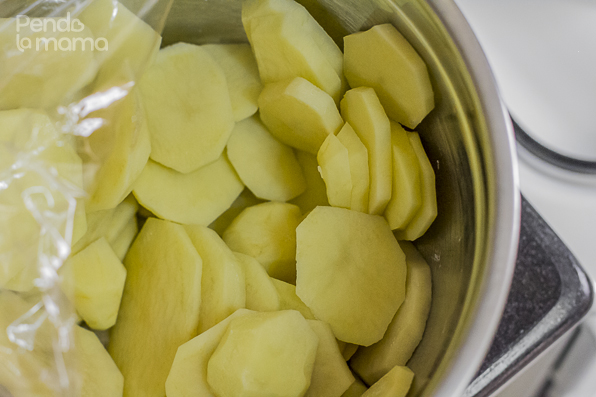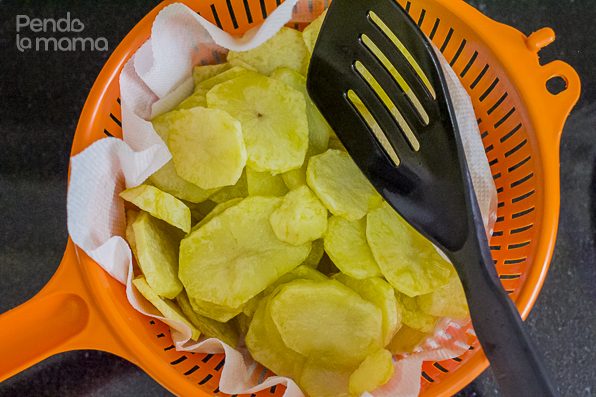 Next you'll need onions. Depending on how many you're making the fries for, cut up about 1 medium sized onion per 2 servings into slices. Then you may have to do this next bit in batches.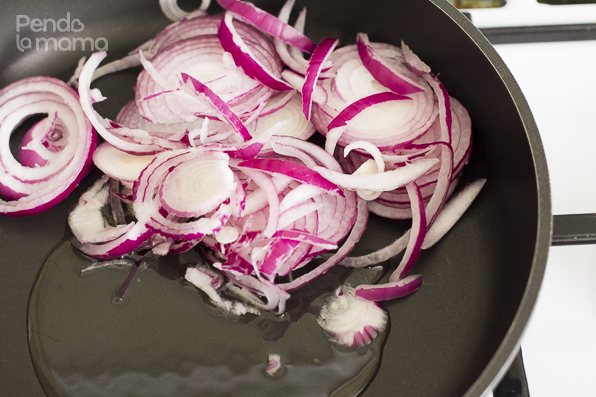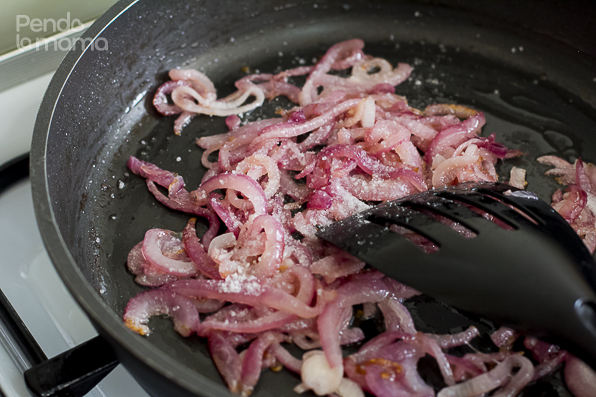 Then add in the appropriate amount of potatoes. The size of your shallow pan will determine the size of batches you can do this in.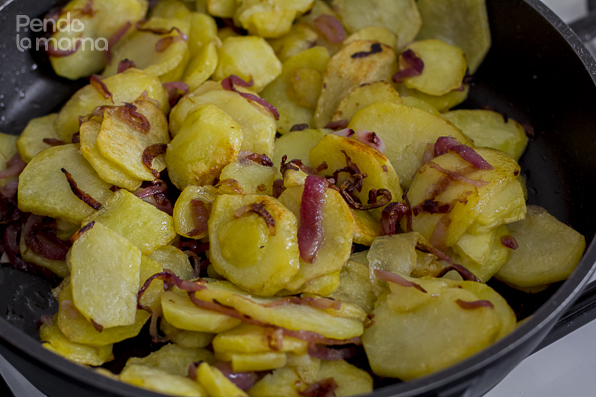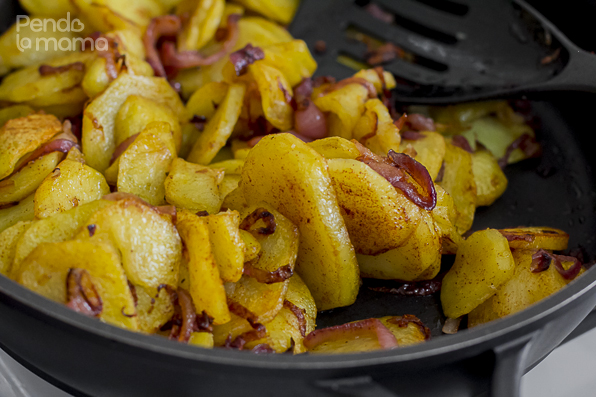 Let them continue to fry for about two more minutes, turning them gently a couple of more times. Then place then in a serving dish and garnish with freshly chopped dhania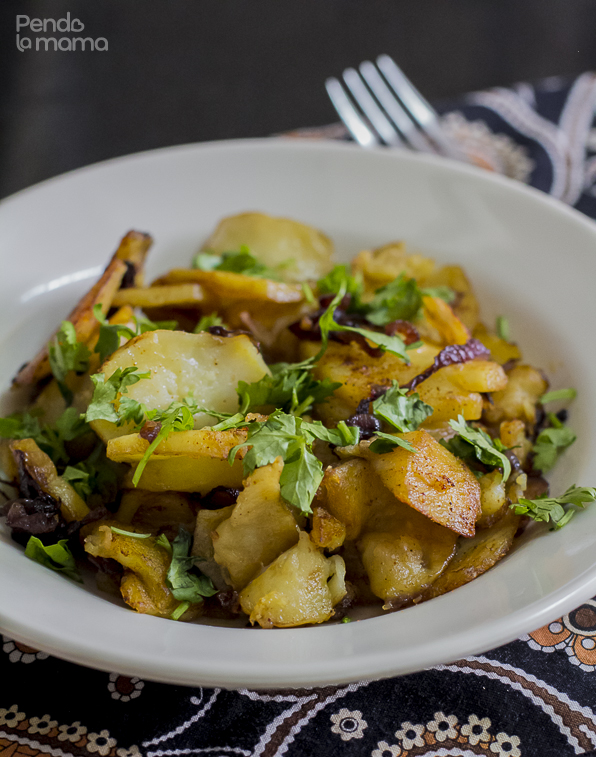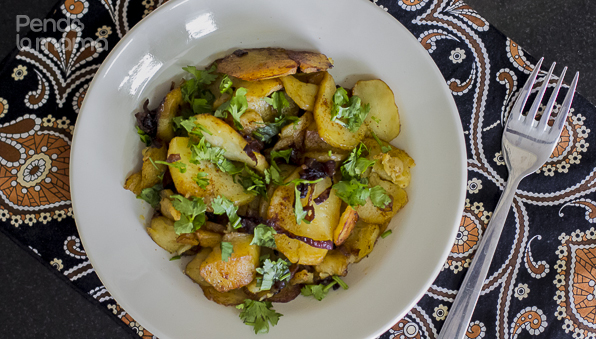 Husband Rating:
Is there anymore left?
Yup! He comes back for seconds every time I make them (^_^)