I keep pre-cooked beans and ndengu (green grams) in my freezer so my quick meals are always rice and beans or rice and ndengu. Mostly rice and beans. There is one week where we ate beans 4 days in a row! First at his mother's house, then I cooked them the next day and then at his sister's place and then 2 days later I cooked them again! With different accompaniments each time so it didn't seen so monotonous but still,… that's just too much beans!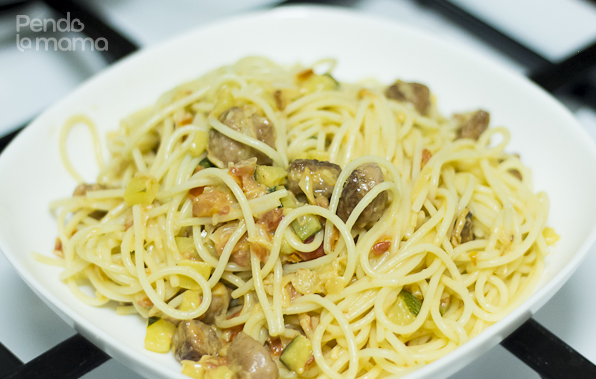 Pasta is my other fall back when I need a quick meal. It cooks fast and it's easy to make a quick sauce for it. I sometimes keep a good portion of pesto in the fridge (which I haven't made in a while) which makes things super easy but this sauce is also quick, and very versatile. You can make all sorts of variations from it.
The base for the sauce is:
Olive oil
Grated garlic
tomatoes
2 tablespoons of cream
Then you can add anything else you want, whatever flavours or ingredients you have in the fridge, even herbs, would work. I've added, green, red and yellow peppers, zucchini, eggplant. I've added pre-cooked minced beef, chicken breast. For this meal I used sausages and zucchini.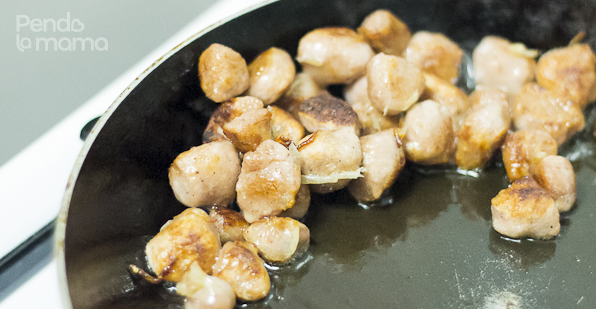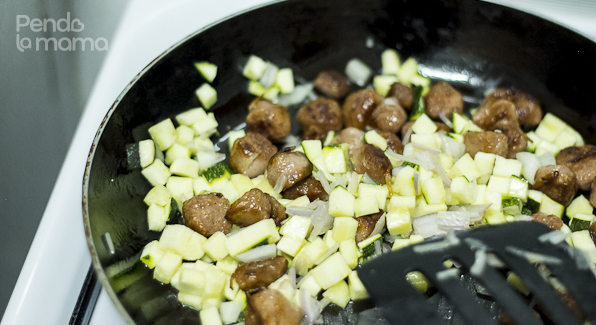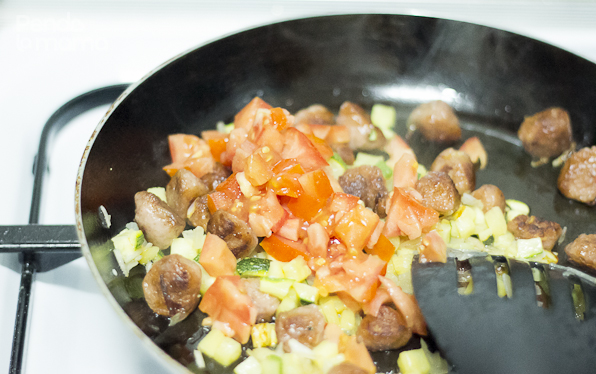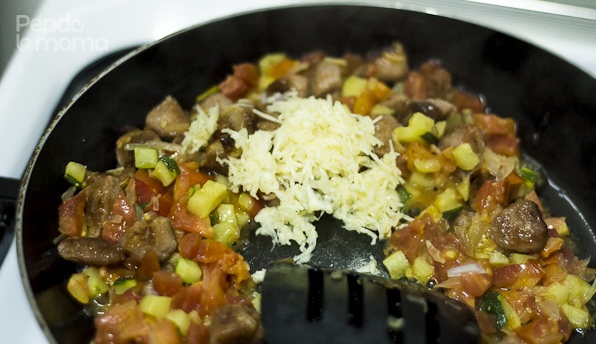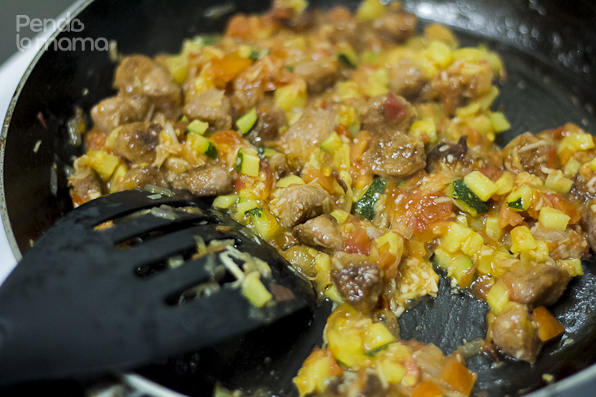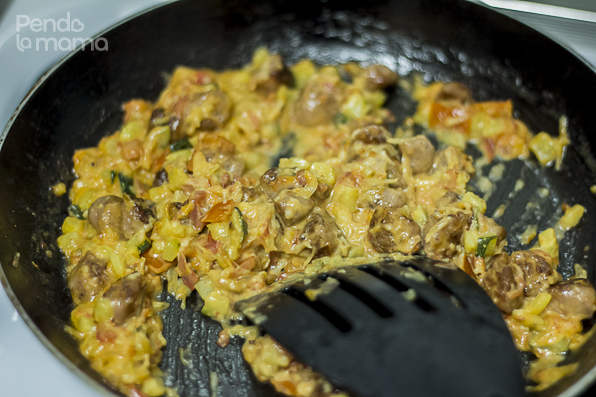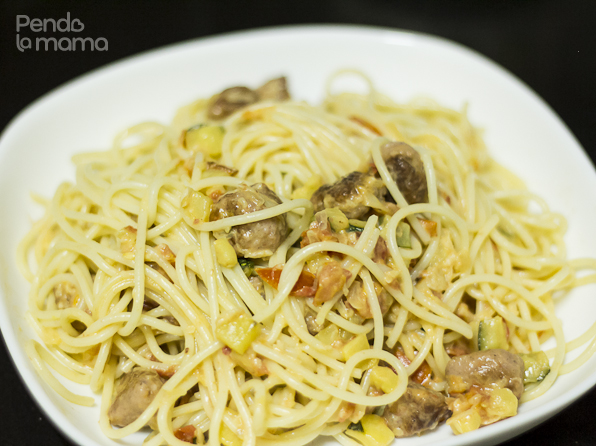 Husband Rating:
What do you do for quick meals?