I have assigned myself a challenge I'm calling "Chunky Omelet." The goal is to build the chunkiest omelet possible. This is version 1.0, The Chunky Tomato Omelet.
So, half a small onion chopped/sliced and one large tomato cut into chunky slices. Let the onions soften in the oil then add the tomatoes. Spread them out as evenly as possible so that they're in every bite.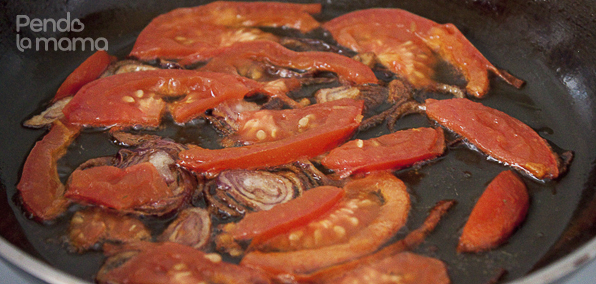 When they start to soften turn them over, wait about 30 seconds then add in the egg (3 eggs for two people, beaten and salted). Pour it in evenly, then cover and lower the fire. Once it's solid enough, turn in over.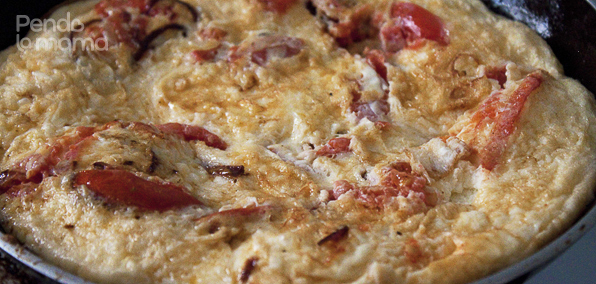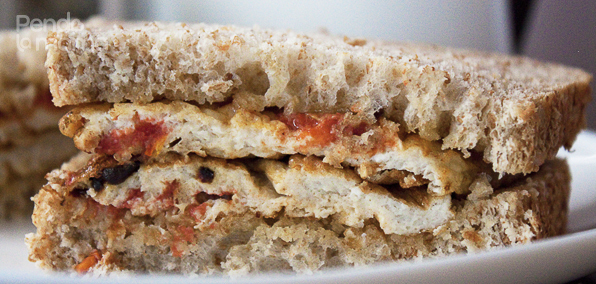 Place in buttered whole wheat bread for the sandwich. When you bite into the chunky tomatoes you get a nice gush of flavour from the tomato chunks.
Husband Rating: