A while back we went to my mother's for dinner. She had a lovely cake she had baked for dessert, don't really remember what kind it was but I remember it had cream cheese icing. My husband is not a fan of icing on cakes or creams but he liked that one.
The recipe for the Banana & Carrot Cake is very flexible, you can use zucchini or pumpkin instead of carrots and/or bananas. I've decided to try a triple layer of carrot, zucchini and banana cake with cream cheese icing for filling.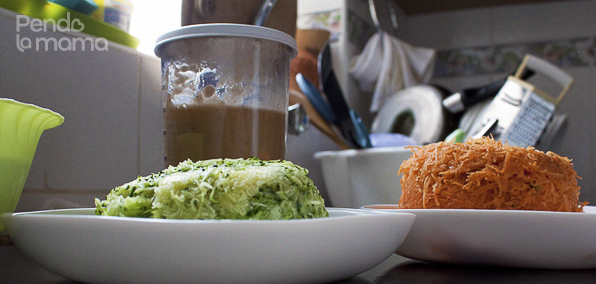 I didn't cut the recipe quantities in half or thirds (looking back I probably should have done that), I just did three different mixes for the batter. One with carrot, one with zucchini and one with banana. I wanted the cakes to be thin for easy layering so I used about two thirds of the batter and baked the remaining batter separately in smaller pans. I had one serious queue to the oven. With only two pans that are the same size I couldn't bake them all at the same time.
Once the first two were done baking I put them on sheet pans (the kind used for muffins and cookies) to let them cool a bit. Then sliced off the tops to make them even. Mean while the third layer was baking.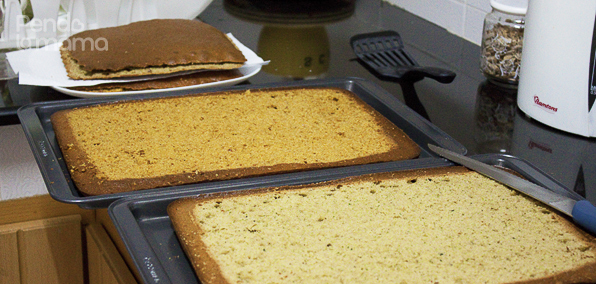 I found the recipe for the cream cheese icing on this website. I liked it because it was simple. didn't have to do funny things with egg whites. It goes like this:
259g cream cheese
50ml butter
½ teaspoon vanilla essence(I put in 2)
1 cup icing sugar
All in one mixing bowl, no fuss, just blend!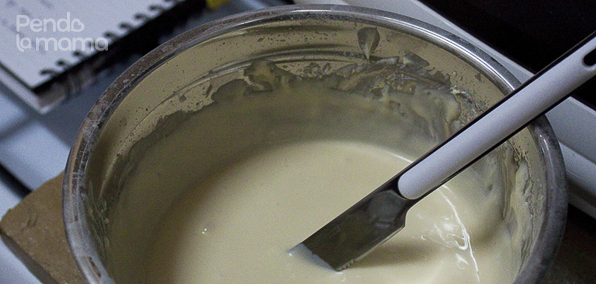 Let the layering begin! First, the carrot cake gets a healthy layer of the icing.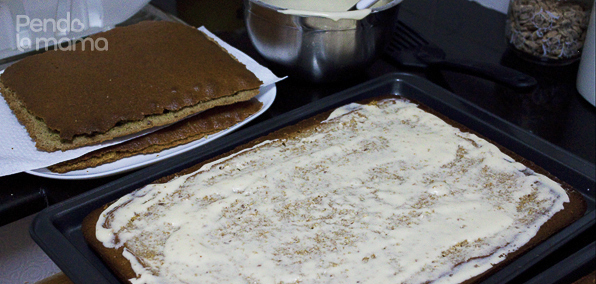 Then the zucchini cake goes on top, then more icing. This is actually the fun part. After grating all the carrot and zucchini, it's nice to see it all come together.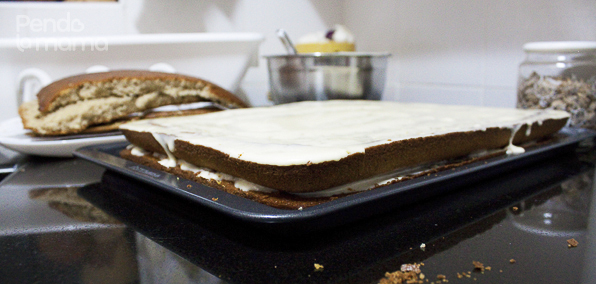 And then finally the banana cake, I turned it upside down. And that's it!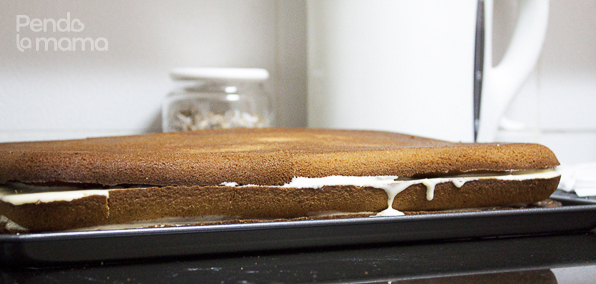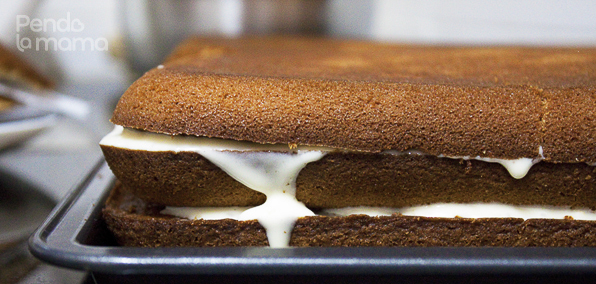 I was going to bake each third of the remaining batter separately but I only have two small pans. I put the carrot batter in one, and the rest in the larger of the two. By the time this was done it was really late, and I was too tired! Tasting happened the next day at breakfast.