The herbed zucchini rounds were delicious. When dipped in the home made tomato paste, the flavour combination of the herbs, tomato and cheese were reminiscent of pizza. They made we want to try something else as I work my way up to pizza. So on the same day I made these pizzafied eggplant snacks, borrowing the concept from Shiro's  guest post.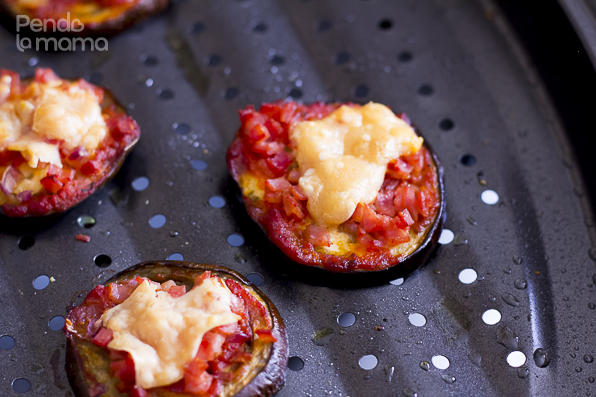 So I chopped up some additional toppings and used the tomato paste as a base just like pizza instead of using it for dipping on the side.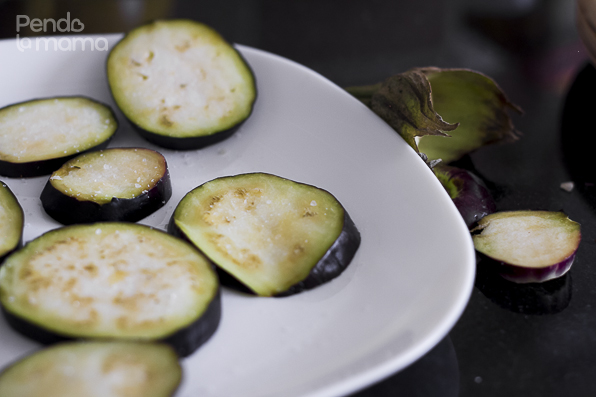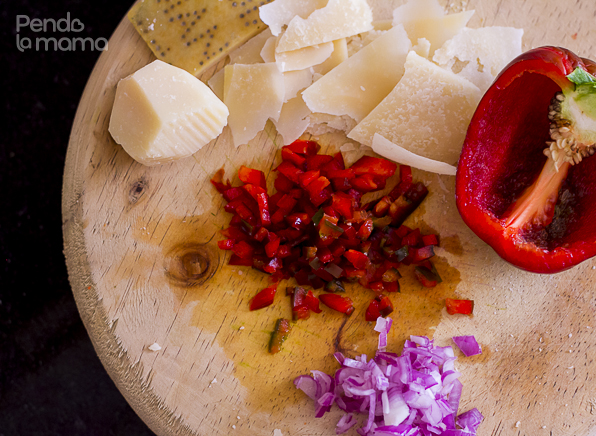 You can used whatever combination of toppings you'd like, just chop the small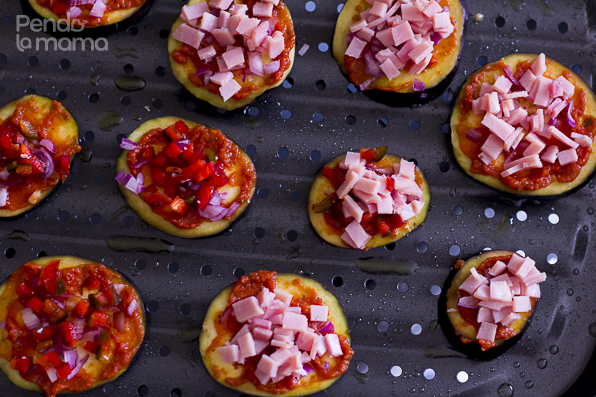 I split my toppings; they all got a sprinkle of onions, then half  had red bell pepper and cheese, and the other half ham and cheese.
I put a drop of olive oil on each one before topping with the cheese.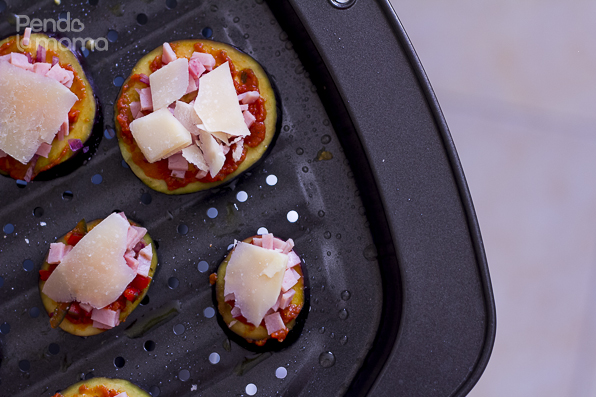 And then bake in a pre-heated oven at 180°C for 20 min. Allow to cool a bit before serving.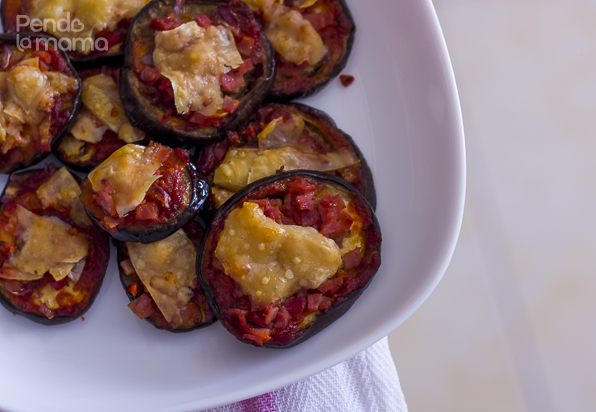 Husband Rating:
I think both these and the herbed zucchini rounds make awesome appetisers to serve at home. Or snacks for kids. Can make it fun by chopping up different toppings and letting them choose what they want to their eggplant disc.