Roasting is a time saver! It even makes the veggies have a much richer flavour in my opinion. So far my most favourite thing to roast after meat is carrots, if you haven't tried roasting carrots you simply must.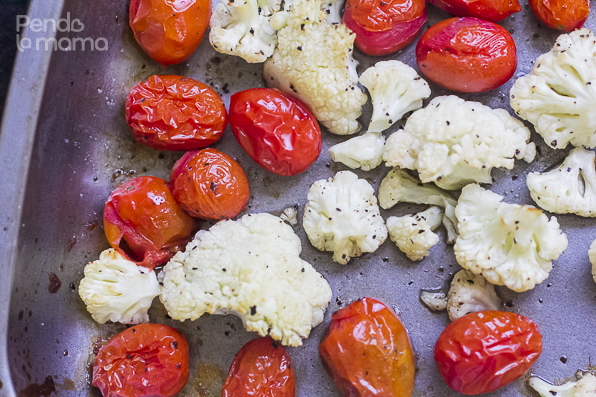 This time I tried out cherry tomatoes and I've decided they're my newest favourite thing to roast. Thy add the most delightful splash or flavour when you bite into them, just awesome!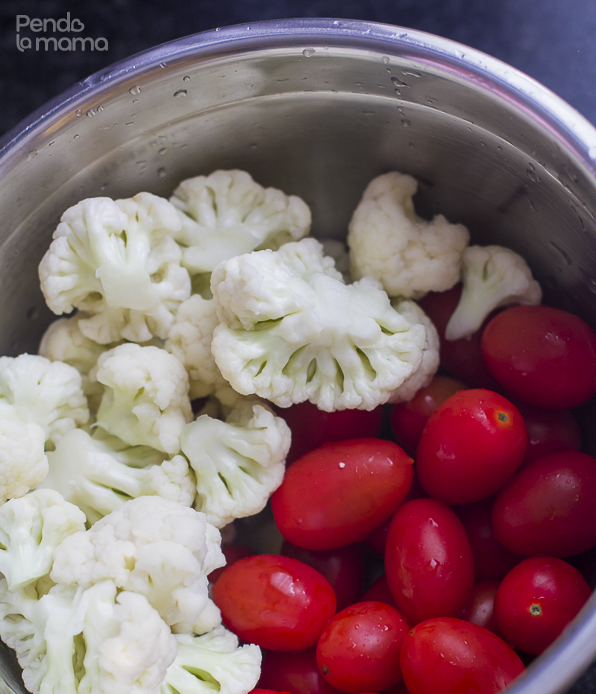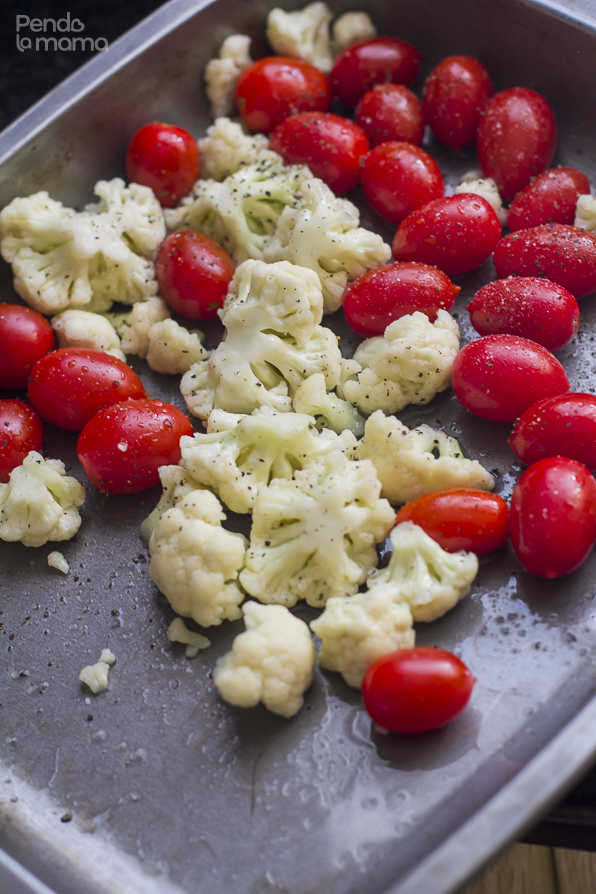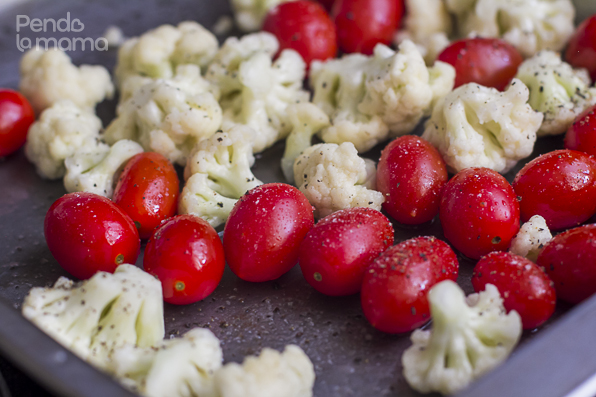 Place in a preheated oven at 180°C on the top tray for 20-30 minutes. After 20 minutes monitor closely. You want the cauliflower to get a hint of colour so that they look nice when you serve. But it's not necessary.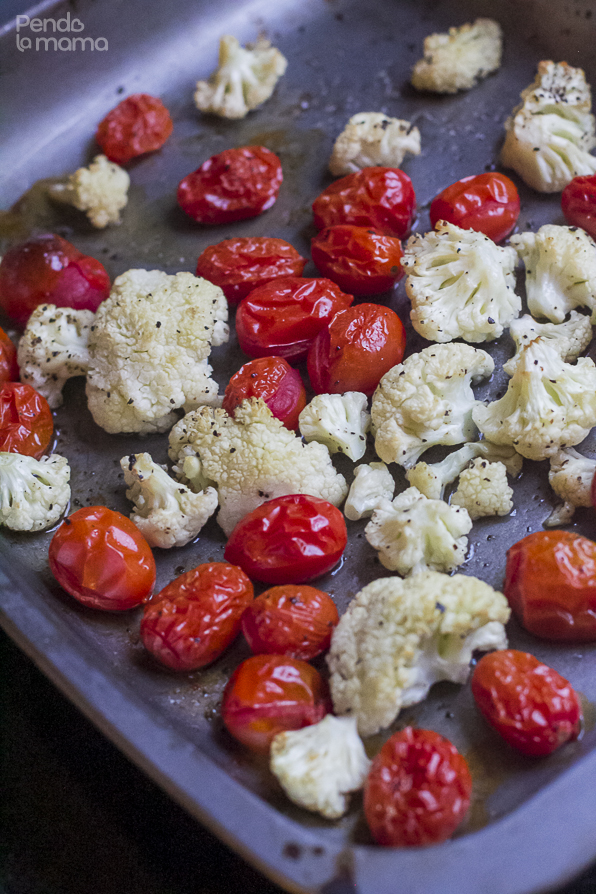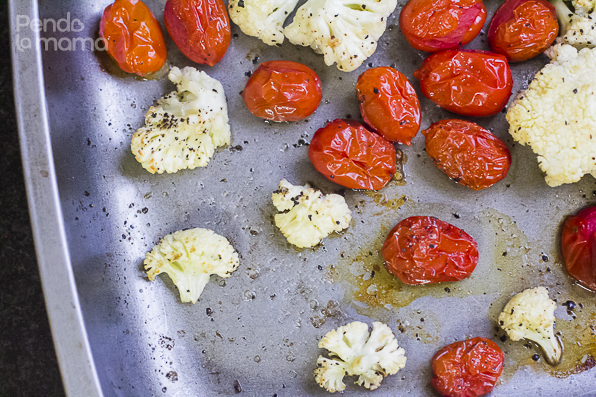 When I roast veggies there is usually something else already roasting in the oven. I add them towards the tail end of the cooking time for the potatoes or meat. That way I'm not preheating the oven to use for just 20-30 min. And it works out well because everything else that needs to cook longer is alway on the bottom tray or middle tray, and veggies get added to the top tray.
It's also fun to mix and match colours and textures. Between broccoli, cauliflower, carrots, cherry tomatoes, asparagus and baby corn which I have tried so far you can make many different combinations.
Have fun with it & enjoy!