The guest post today is my friend Shiro, she is wife to the one and only Mogee! (^_^) I asked her to tell us a little bit about herself and cooking…
---
Earliest memories of the kitchen…
As a child I remember spending lots of time in the kitchen (not doing anything in particular since I was not allowed to touch matches or electrical switches). When I got older, my mum taught me how to make my first flask of tea. It was so exciting, finally I could touch the cooker and hot sufurias . The excitement quickly died down when I was put on the daily-tea-making rota (sigh).
However, I totally love cooking especially for my husband. I love trying out new recipes and I especially like it when the people I cook for enjoy the meal. The only bit I do not enjoy much is the preparation: having to battle tears as I cut up onions and accidentally grate my fingers 😛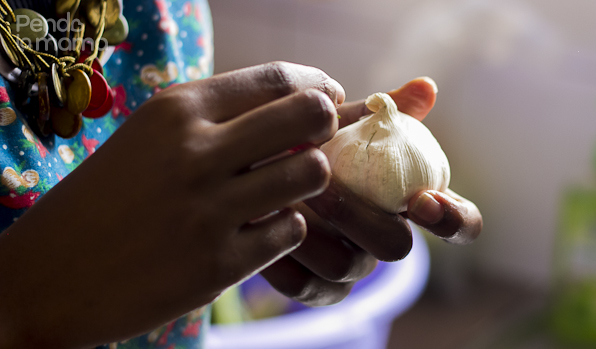 On cooking for hubby…
Neither my husband nor I remember the first meal I ever cooked after the wedding. I guess that means it wasn't a total flop. I do remember the first time I made chapatis. They are his favourite, so you can imagine how much pressure I was under especially because there had been mentions of previous great chapati meals he'd had. Thankfully they came out nice and soft, but not layered. With time, I have perfected the art of making them tear apart in layers just the way he likes them.
The biggest adjustment I have made so far is making sure there is a soup or a sauce with every meal. I can easily eat dry foods but he likes sauces. I am still learning how to strike the balance and avoid the question "babe there's no sauce/soup?"   
On household favourites…
Growing up, one of our favourite meals was chicken and pilau. This was a special meal, mostly made when we had guests. My mother taught me a lot of what I know and I remember cooking and baking with her since I was about 10. Actually she taught my brother and I how to bake. I made cake and he made the most awesome cookies.
Now the favourite in my own home is chapati. I try to make them at least once a week. I am conscious of what we eat but not overly so. I have reduced the amount of oil, salt and spice I cook with, I also prefer lots of herbs in my meals, I try to make vegetables with every meal and I do cook lots of white meat.
The most request meals by my husband are: grilled meals especially steak and potatoes, full English breakfast and fresh fruit juice. My favourite meal to make is a full English breakfast on Saturday or Sunday mornings. 
On trying new things…
The most adventurous thing I have tried to make that turned out great was lasagna. I once tried a naan recipe that did not turn out well. They just didn't look, feel or taste right. It was like I had stacked shapeless flat plates on top of each other. My husband could not tell what I had cooked. But he's such a good sport; he ate a full one anyway.
The one thing I probably will not attempt to make again is a shepherd's pie. It didn't taste different from having mashed potatoes and mince,… maybe it was the recipe…
I would love to learn how to make the perfect loaf of bread, pizza base and soft naan.
On changes…
Over the years, my cooking style has become more and more health conscious. I use less pre-mixed spices. The more natural the food the tastier I think…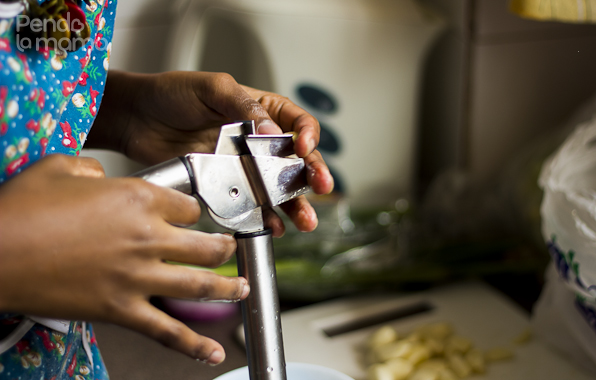 Say something, anything…
A home a haven: a place of physical, emotional and spiritual enrichment. Where you are loved and accepted for who you are. And of course where you share good meals with those you love 🙂 
---
Shiro's meal post will be up a bit (or should be up by the time you finish reading the interview). It's a very nice and flavourful chicken dish, so simple you could make it tonight!