This story I read last week has me wanting to make all kinds of pasta dishes. There was a time when Italian was my favorite food to make. After that I got into Mexican. Mostly just having fun experimenting in the kitchen, nothing serious.
When I got married a year ago, it was all about good home cooking. The things I learned from my mother just flooded back into my mind like a storm. Well balanced, tasty, home cooking. I'm still learning from my Mother. Amazing woman that one.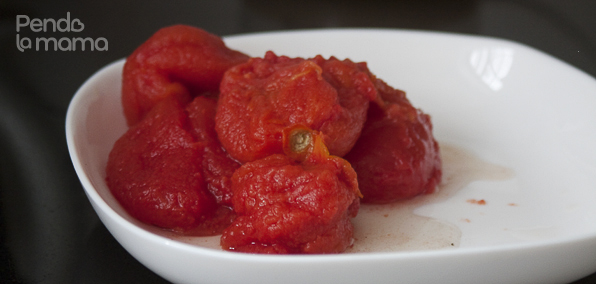 Ingredients as follows:
The sauce:
½ kilo of minced beef,
8 tomatoes
6 cloves of garlic, peeled and grates
3 red onions chopped
1 sweet pepper of your choice, chopped
1 tablespoon dried oregano
1 teaspoon cumin seeds
½ teaspoon ground black pepper
4 fresh basil leaves, chopped
1 glass of red wine
1 teaspoon brown sugar
I like things fresh, so I stay away from canned stuff as much as possible. Most recipes for meat sauce will have tomato paste in there but I skip it and increase the number of fresh tomatoes instead.
Take 5 of the tomatoes and put them in boiling water for a few minutes, 4-6, just till the skins start to pull back and are easy to remove. Drain, and put aside to cool.
In a pot, put some cooking oil and a bit of water and then the meat. Cook in medium heat, stirring often till it's all browned.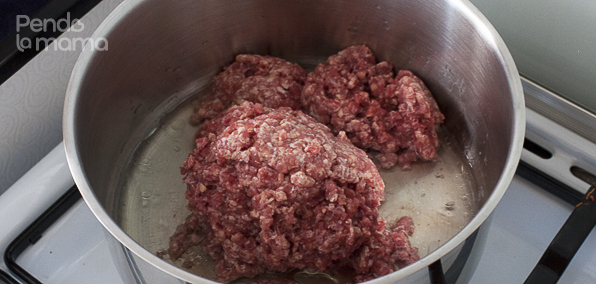 Add the garlic and onions, stir. When the onions lose colour, add the oregano, cumin seeds and black pepper. Stir. Let it continue to cook until most of the moisture evaporates and it stars to fry and burn a little. Stir often at this point, don't let it burn and blacken, you just want the meat to sear a little for about 2 minutes.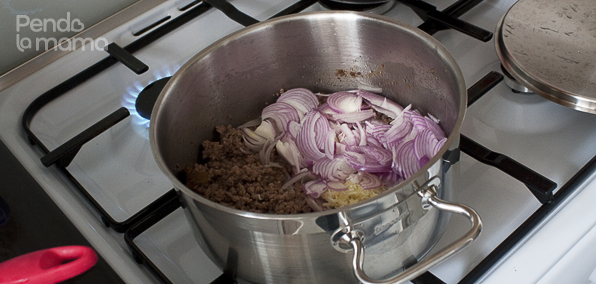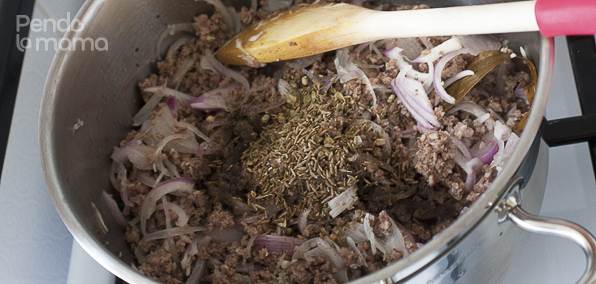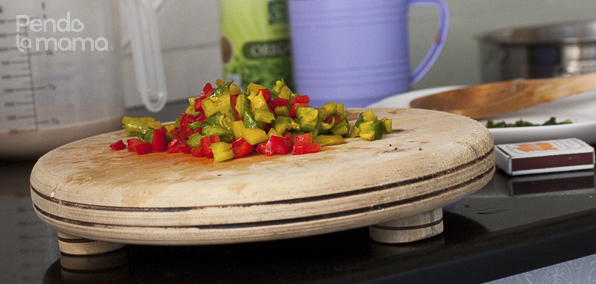 Then add ½ a cup of water. The 5 tomatoes should be cool enough to handle by now. Using your hands, remove the skin and mush them, add the mush to the pot, stir. Throw in the sweet peppers and stir. Cover and reduce to low heat. Stir every now and then and add water when needed. Don't let it dry up again.
When the tomatoes have dissolved, chop the three remaining fresh tomatoes and add them to the pot, together with the wine. Add the sugar and salt to taste, stir. Let it continue to simmer, continue stirring and adding water as needed.
Now, about that wine — I didn't have any. I thought I would have time to do a quick run to the store but I didn't. So, I used ½ a cup of rum (still have some remaining for soaking raisins).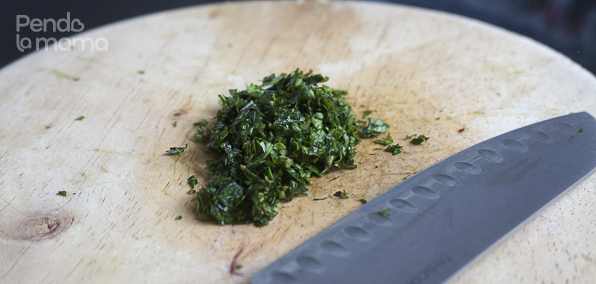 When the fresh tomatoes have dissolved, add the basil, stir. Give it about a minute then turn off the fire. It's ready.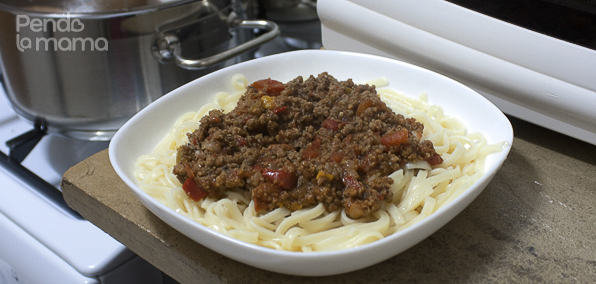 Cook your choice of pasta and serve.
Husband Rating: