After I made the sour milk I started thinking about what to do with it.
It's the strangest thing, when I buy the sour milk I have no issues figuring out what to do with it. Now that I've made some I seem to have forgotten what to do with it!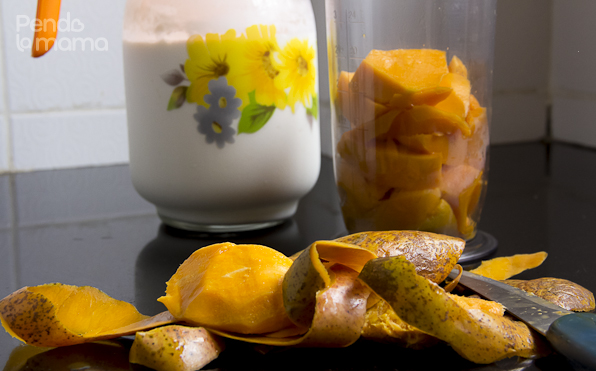 I later remembered the paw paw whip my mother made us when we were kids. The last time I made it, I mixed mango and pawpaw. This time I did it with mango alone. I made this about a week and a half ago, with the last of those lovely sweet mangoes that I had. The mango season is almost over. Haven't see these ones in the market at all lately.